Thor: Love And Thunder Director Reveals What He Originally Planned For The Guardians Of The Galaxy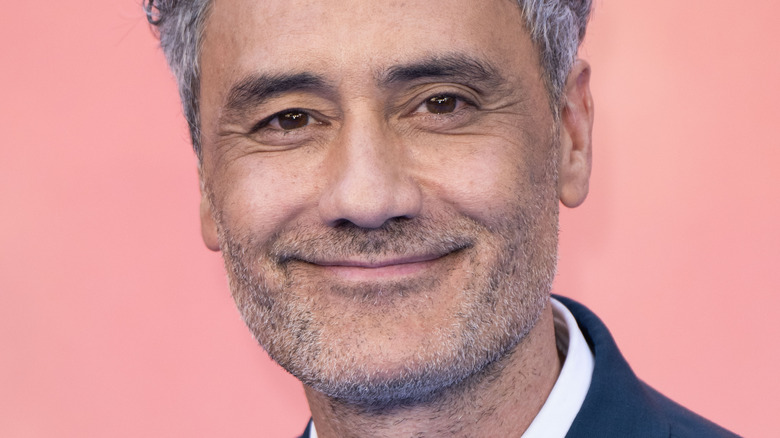 Jeff Spicer/Getty Images
Leading up to the release of Marvel's "Thor: Love and Thunder," many fans were led to believe after watching the movie's numerous trailers and TV clips that the Guardians of the Galaxy would be getting extended screen time alongside Chris Hemsworth's Asgardian hero. But it seems the "Love and Thunder" trailers lied as that wasn't the case whatsoever. 
"They were really there for 5 minutes and never showed up again," wrote Twitter user @alltheangelssay after seeing the Marvel sequel, adding that "... every single scene of the guardians in TLAT was featured in the trailer." User @hjcdarkhorse1 tweeted, "Total back up band status. what a waste." User @MartinOnMovies said: "What was the point of teeing that up at the end of ENDGAME?" 
According to director Taika Waititi, the script for "Love and Thunder" always included a brief appearance by the Guardians at the beginning of the film. However, there was also another plan being talked about at one time that included a second cameo for James Gunn's universe-trotting heroes. But Waititi scrapped it, with him discussing why — and what it was — in a July 2022 interview with Insider.
The Guardians nearly showed up again at the end of Thor: Love and Thunder
According to Taika Waititi, he and others involved in the production of "Thor: Love and Thunder" had been discussing the idea of possibly having the Guardians of the Galaxy assist in stopping Gorr the God Butcher (Christian Bale). "There was talk about having them come back at the end," the director told Insider. But that plan never got off the ground running, mainly because Waititi wanted to separate himself from the Marvel mold. "The thing is that happens in every movie," Waititi said. "No more. No more of the cavalry coming at the end. So we shelved that idea. We just wanted Jane to come in at the end."
The last major appearances for both Thor and the Guardians of the Galaxy came in Marvel's "Avengers: Endgame," which saw the Guardians and tons of other superheroes showing up at the very end of the film to help defeat Thanos. Waititi has said in the past that he enjoys trolling Marvel fans with his movies, so perhaps just giving them a short montage of Thor and the Guardians in "Love and Thunder" was his way of doing so. He told Stephen Colbert in a June 2022 interview, "I like to listen to the fans and then troll the fans back a bit because it brings me some little bit of joy."