Clea DuVall Joining The Handmaid's Tale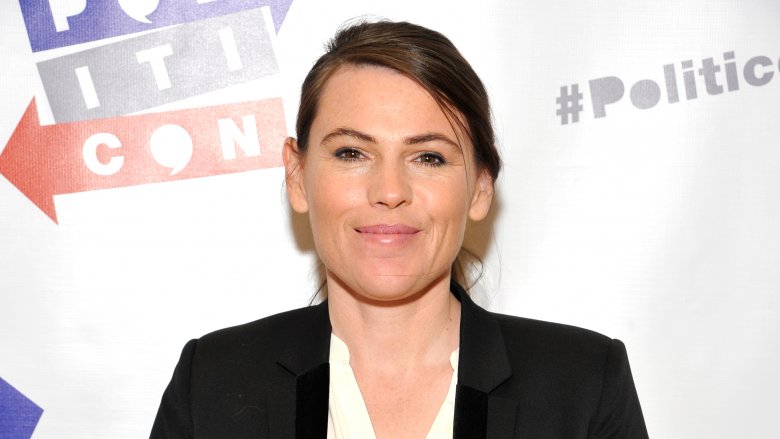 Getty Images
There may be one bright spot in the bleak world of Gilead when The Handmaid's Tale returns for season two on Hulu.
According to a news item from The Hollywood Reporter, audiences—and hopefully Emily—will be meeting the long-lost wife of Alexis Bledel's Emily (aka Ofglen) in the Emmy award-winning series' next season, with the role being played by Veep actress Clea DuVall.
The first season of The Handmaid's Tale saw the character of Emily slowly reveal her true self to Elisabeth Moss' Offred, sharing not just her real name and affiliation with the Mayday resistance, but also revealing that, before Gilead, she was married to a woman with whom she had a son. Her wife and child, possessing Canadian passports, were able to escape the country, and Emily was not.
DuVall's casting news is the first bit of information about new faces for the series' next season to come out, and one of the first hints as to what the new chapter of the story may focus on. 
As an actress, DuVall has been seen in a number of movies and TV shows over the years, including Heroes, American Horror Story, and Carnivale. In addition to her role on HBO's Veep, she's also currently featured as a recurring character on AMC's Better Call Saul.
The reveal of DuVall's casting comes shortly after the news that Bledel, as well as Amanda Brugel, who plays Rita, were being promoted to series regulars for Handmaid's second season. Hopefully this all spells good news on the way for Emily, who was last seen being pulled into a highly precarious situation with her fate seemingly being left in the air. Hopefully we can surmise from this news that a rescue and a reunion is in the works—because if it's anything worse than that at this point, we're not sure if we can take it.
The second season of The Handmaid's Tale is slated to debut sometime in 2018.