Aidan Gillen To Star In Robert Zemeckis UFO Series Blue Book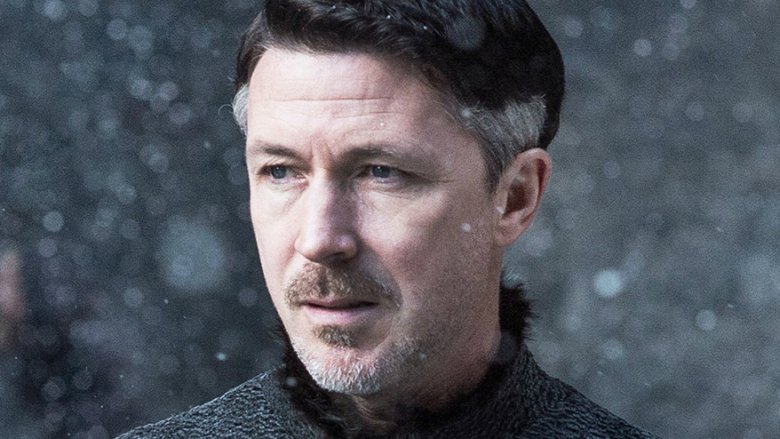 HBO
Littlefinger is definitely making a name for himself far beyond Westeros.
Deadline reports that Game of Thrones actor Aidan Gillen has signed on to play the lead in History's scripted drama series Blue Book, executive produced by Robert Zemeckis (Back to the Future). Maleficent director Robert Stromberg will helm the first two episodes.
Created and written by David O'Leary, the 10-episode Blue Book centers on "Project Blue Book," the true top secret U.S. Air Force-sponsored investigations into UFO-related phenomena during the '50s and '60s. Gillen will play Dr. J. Allen Hynek, an astrophysicist and UFO skeptic who is recruited to be the project's chief scientific advisor.
Gillen is most known for playing Petyr "Littlefinger" Baelish during the first seven seasons of Game of Thrones and he will be featured in the upcoming season of Peaky Blinders. He's currently filming the Freddie Mercury biopic Bohemian Rhapsody, in which he plays John Reid, Queen's manager from 1975 to 1978. He'll also portray writer and poet James Joyce in the upcoming film James and Lucia.
Meanwhile, director Stromberg is an Oscar-winning production designer, winning back-to-back for his work on James Cameron's Avatar and Tim Burton's Alice In Wonderland. He also received five Emmys for special visual effects on Boardwalk Empire, John Adams, Star Trek: Voyager and Star Trek: The Next Generation. His directorial debut, Maleficent, grossed over $750 million worldwide and became the highest-grossing live-action directorial debut of all time.
Blue Book is one of two new History scripted series now casting, along with The Breach: Inside the Impeachment of Bill Clinton.