The Worst Fire In Chicago Fire Season 1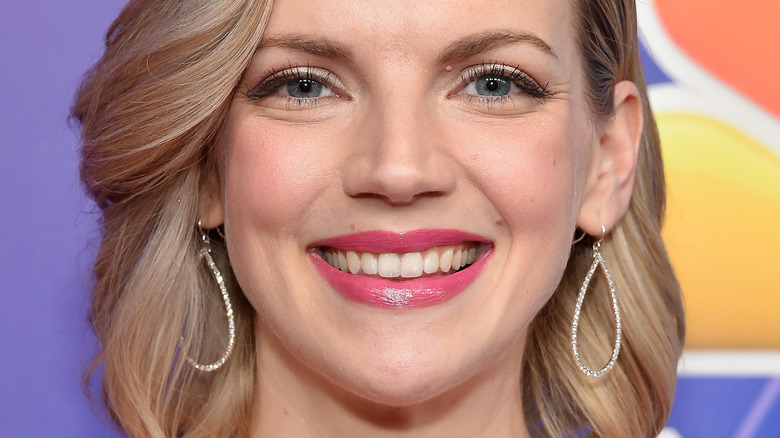 DFree/Shutterstock
Fans of NBC's "Chicago Fire" are no strangers to startling, didn't-see-that-coming developments. From a character unexpectedly swapping out their love interest, suddenly moving away, or simply dying, the show tends to move fast and break stuff.
Not surprisingly, as a series chronicling the high-risk lives of a major city's front-line firefighters and paramedics, the show, by definition, drops its cast and audience into one pulse-pounding firefighting emergency after another. In this regard, the show's first season lets fans know what they're in for, with a residential blaze tragically killing off young firefighter Andy Darden (Corey Sorenson) in the premiere episode. Other notable exploits see the Firehouse 51 squad barely escaping more than one collapsing building, battling toxic smoke in a machine shop fire, and even sharing some tense moments with the city's bomb squad. Even with all of the above, one particular episode unleashed the most traumatic and emotionally damaging fire in all of Season 1.
The Leaders Lead episode fire is devastating
NBC/Twitter
Solidly in line with the proven approach of the other two shows in the "One Chicago" franchise, "Chicago Fire" is heavily laced with the romantic dramas playing out in its characters' lives. Since the series premiered, former firehouse captain Matt Casey (Jesse Spencer) has shared a turbulent relationship with physician Hallie Thomas (Teri Reeves). In fact, toward Season 1's conclusion, the two are engaged. But, as any long-suffering Chi-Hard can tell you, falling in love on this show doesn't necessarily lead to a happy end.
With Casey and Thomas seemingly safely en route to married life, the "Leaders Lead" episode of "Chicago Fire" takes their story in a dark direction. Responding to a fire at the clinic where Hallie works, Matt is shocked to discover his fiance badly wounded by a vengeful gang leader and left to perish in the clinic's locked controlled substances cage. Rushed to the hospital, she is soon pronounced dead, leaving Casey and other squad members utterly gutted. As noted by The Hollywood Reporter, Reeves' Hallie Thomas was the first series regular to meet their demise on the show. And while she only appeared in 10 episodes, her abrupt and shocking loss marks the clinic fire in this episode as the worst conflagration in all of Season 1.