Only Murders In The Building Fans Are Excited Over This Fun Twist In Season 2 Episode 4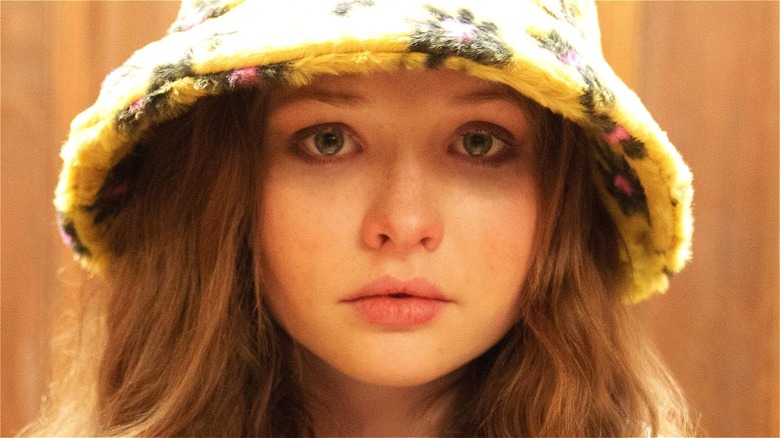 Craig Blankenhorn/Hulu
This article contains spoilers for "Only Murders in the Building" Season 2, Episode 4 ("Here's Looking at You").
This year, it's been good news all around for Hulu's "Only Murders in the Building." Only two weeks after Season 2 began streaming on June 28, Hulu gifted the series an early renewal for Season 3. A day later, the Academy of Television Arts & Sciences kept the joy going by announcing a total of 17 Emmy nominations for the series.
In Season 2, Mabel Mora (Selena Gomez), Oliver Putnam (Martin Short), and Charles-Hayden Savage (Steve Martin) are tasked with solving the ultimate murder — that of Bunny Folger (Jayne Houdyshell), president of the board of the Arconia, the storied apartment building where all three characters live. It's a matter of life and death for all three of them, as they stand accused of murdering Bunny after they were nearly kicked out of the building during Season 1. The trio must now figure out who killed their foe before they end up on trial themselves.
The latest episode of the series features a surprise twist that many members of the online community were eager to talk about.
Fans love that Mabel finally bumped into someone who makes her feel older
During "Here's Looking at You," Charles is confronted by the return of his teenage daughter, Lucy (Zoe Colletti), whose unexpected arrival forces him to lean on Mabel and Oliver for help. Desperate to communicate with Lucy, Charles sends Mabel in to decode her zoomer-speak so he can better understand the girl. But unfortunately for both Charles and the still-young Mabel, there's a generational clash there too, and Mabel has no idea what Lucy's trying to say half the time. Lucy succeeds in making Mabel feel old, and since Mabel's youthful presence often makes Charles and Oliver feel just as ancient, it's a great twist on the group's usual dynamic.
In this case, this storyline provided fans with something fun and unexpected, and they were clearly delighted to talk about it on the r/OnlyMurdersHulu subreddit. "I was legit lost while I was listening to Lucy's monologue hahaha, I felt SO OLD," u/Niki_DS said. Many other commenters noted how relatable the scene was to their own lives. "I got personal satisfaction out of this," one Reddit user wrote. "The younger generations will always seem crazy to us older folk."
Notably, more than a few Reddit users reported finding the show's exploration of the minor generation gap between Mabel and Lucy completely authentic to their own experiences. In one comment, u/oy-with-the-poodles wrote, "I'm around Mabel's age and that's exactly how I feel talking to teenagers." Similarly, u/SleepingWillow1 wrote, "I can relate in the not yet old but too old to be young and hip age group."
Fans will have to keep their eyes peeled to learn how things turn out for the Arconia gang.