Justin Lin In Talks To Return For Fast And Furious 9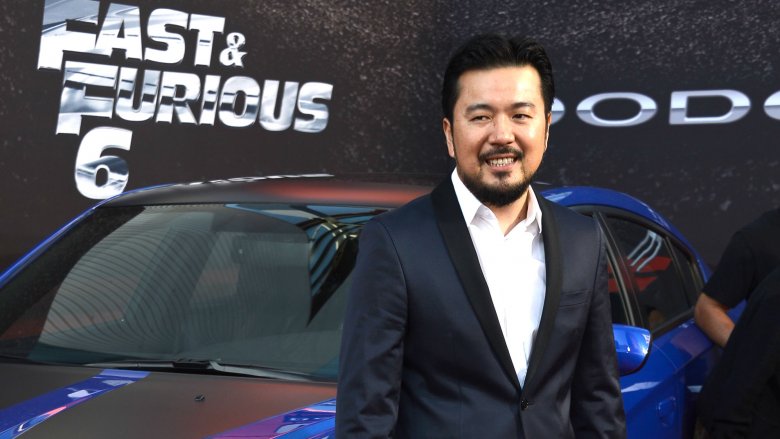 Getty Images
After a few years spent making the best modern Star Trek movie (as well as a few episodes of the ill-fated second season of True Detective), Justin Lin is steering toward a return to the Fast and Furious franchise, according to Entertainment Weekly.
The magazine reports that Lin is actually in "advanced talks" to return to the series for its ninth installment, so presumably we're a few mile markers past the "hello" stage at this point. It would also be a sensible homecoming of a career move—Lin previously directed the third through sixth films in the Fast and Furious series, a four-episode stretch which saw the director overseeing the series' jump from its humble origins as a grounded street-race crime story to its transition, around Fast Five, into The Avengers of kickass supercars. 
The following two films in the franchise, 2015's Furious 7 and this year's The Fate of the Furious, were directed by James Wan and F. Gary Gray, respectively.
The news comes at a time when even longtime fans of the series are likely feeling a little wary about the state of the whole thing since Tyrese Gibson declared a one-man war against Dwayne Johnson following the release of the eighth movie and made the whole topic awkward, like an extended family Thanksgiving dinner conversation that got a little too real between the main course and the pie. 
Gibson's grievances—not unfounded!—revolve around Johnson's role in securing the development of a Fast and Furious spinoff, starring his character of Luke Hobbs and Jason Statham's character of Deckard Shaw, which is slated to be released in 2019. Reportedly, setting the yet-untitled spinoff for that date pushed back the release of Fast 9 to 2020, a schedule reconfiguration that Gibson lamented as being tantamount to breaking up the family. 
"I was simply fighting to keep the family together what makes us great is when you see us all TOGETHER we don't fly solo," Gibson said in an October post on Instagram, one of several recent posts on the topic, adding, "I got 3 years of venting on this clown." See what we mean? This famiglia probably needs some time apart, because this is getting uncomfortable.
A director for the Johnson-Statham spinoff has yet to be announced. It will be written by Chris Morgan, who previously received writing credit for the scripts on Fast & Furious 6 and Furious 7.
The spinoff movie threatening to tear the world of Fast and Furious asunder is scheduled to arrive in theaters on July 26, 2019. Unless negotiations break down, we can expect Justin Lin's return to the series with Fast 9 on April 10, 2020.