How The Ms. Marvel Season 1 Finale Threw Comics Fans For A Loop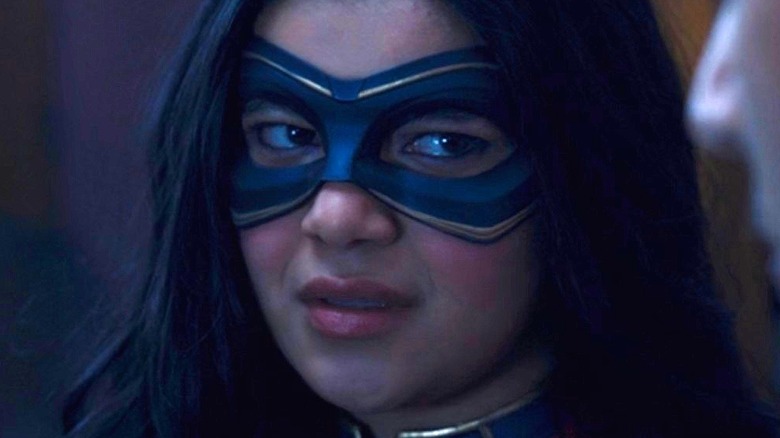 Marvel Studios/Disney+
Contains spoilers for "Ms. Marvel" Season 1, Episode 6
Fans of "Ms. Marvel" have been kept on their toes as much as Kamala Khan (Iman Vellani) has spent the Disney+ series balancing on shimmering stepping stones of her own creation. Besides mixing up her superhero origin story, the show's creators have been careful to pick and choose just the right elements from the comic book series Kamala debuted in when transferring the character to live-action.
From power sets to significant players in Kamala's early years of crimefighting, some key details were majorly tweaked. As such, those who came to the series already fans of the comics counterpart were basically as much in the dark regarding how the show would play out as the rest of the world. One significant change was the character arc of Kamala's first potential beau, Kamran (Rish Shah), who took a major detour from the comics that provided the inspiration. 
In addition to already having powers before Kamala is properly reunited with him, Kamran becomes an all-out bad guy in the comics, and played Kamala before she discovered his plans and stopped him. In the series, however, Shah's version has only skirted around the idea of going bad, leading to an epic moment from the comics being turned on its head in the season finale and playing on fans' expectations one last time.
Ms. Marvel put Kamran in a different, healthier state than in the comics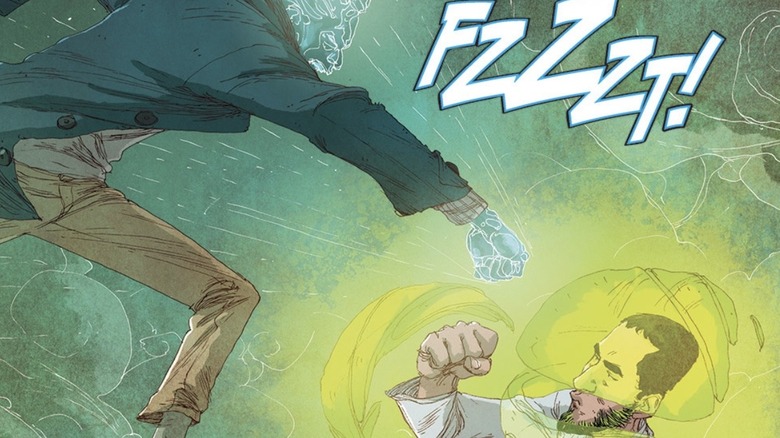 Marvel Comics/Adrian Alphona
The finale of "Ms. Marvel" Season 1 sees Kamala and company playing out a similar story beat as her run in Marvel Comics, albeit with some notable differences. In anticipation of her Earth colliding with another, the comics version of Kamala was advised by Captain Marvel to round up the neighborhood and seek shelter in the school gym. Seeing Iman Vellani's MCU version of Kamala make a similar last stand was a nice touch — and that's not even to mention the Carol Danvers (Brie Larson) cameo at the end of the finale. What was even more surprising was seeing Kamran at her side because he's in a very different place at that point in the comics. In fact, he isn't even conscious at the time, thanks to Kamala's brother, Aamir.
In the same way Kamala got her powers in the original 2014 run, Kamran's gifts were also awakened. The difference in the comics version is that Kamala's dream guy turned out to be a nightmare, going as far as kidnapping her brother Aamir and gassing him with Terrigen Mists to activate his superpowered potential. The deed backfires, however, after Aamir, dazed and supercharged, knocks Kamran out in defense of his sister. What are big brothers for, right?
It's another part of Ms. Marvel's original story impressively twisted in the live-action Disney+ series.