The Young Sheldon Actress Who Started On The Disney Channel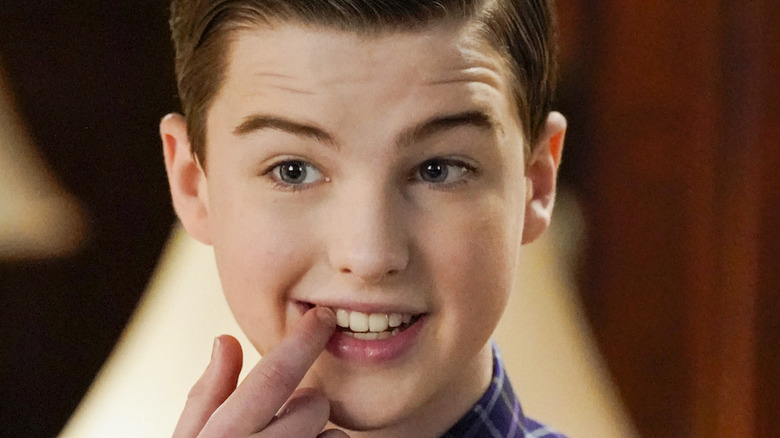 Robert Voets/ 2022 Warner Bros. Entertainment Inc.
There's more good news for "Young Sheldon" fans breathlessly awaiting the return of their favorite show on September 29 (per Twitter). While fans have been discussing what they're anxious to see in the forthcoming "Young Sheldon" Season 6, one of their favorite side characters has been upgraded to series regular.
While Sheldon Cooper (Jim Parsons) was the breakout character from "The Big Bang Theory" and many of that show's fans tuned into the prequel, "Young Sheldon," to see how their favorite physicist grew up and developed all the tics and idiosyncrasies he's so well-known for, the others in his family have become such well-developed characters that it's changed things. In fact, many now feel that Sheldon is the worst character on the prequel. Instead, they enjoy spending time learning about Sheldon's family: his mom Mary (Zoe Perry) and her ongoing flirtation with Pastor Rob (Dan Byrd), his father, George Sr. (Lance Barber) — who is now quite different from the version of Sheldon's father depicted in "TBBT," his brother Georgie (Montana Jordan), his twin sister Missy (Raegan Revord), and his grandmother Meemaw (Annie Potts) and her potential romance with Sheldon's mentor, Dr. Sturgis (Wallace Shawn). The stories continue, and fans are fully invested.
And with the recent announcement that one side character will now be a series regular, fans have even more to look forward to. That's because the actor behind this side character established their acting chops on the Disney Channel.
Emily Osment started her career very young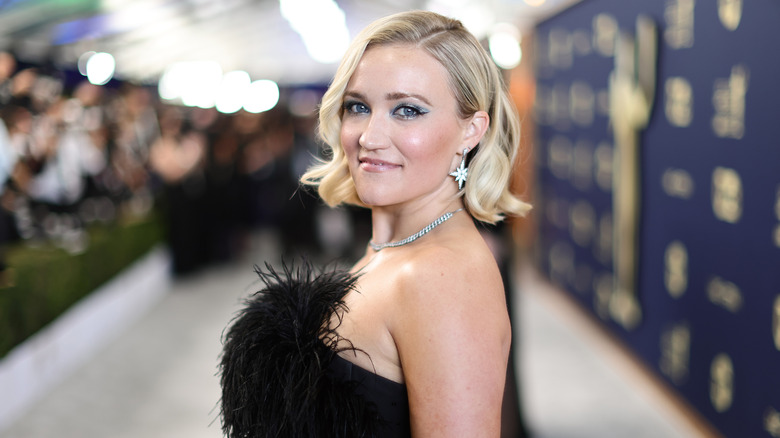 Dimitrios Kambouris/Getty Images
Fans who decided Georgie needs more scenes with Mandy and Meemaw will be happy to know that Mandy McAllister, the 29-year-old girlfriend now pregnant with 17-year-old Georgie's baby, will be around a lot more in Season 6. The actress who plays her, Emily Osment, was upgraded to series regular, per Deadline.
The younger sister of "The Sixth Sense" star Haley Joel Osment, Emily Osment also started acting quite young. She was 7 years old when her first film, "The Secret Life of Girls," premiered in 1999, per IMDb. She landed her breakout role as Gerti Giggles in 2002's "Spy Kids 2: Island of Lost Dreams," which won her the Young Artist Award, and which she reprised in "Spy Kids 3-D: Game Over." She officially joined the House of Mouse at age 15 with the role of Lilly Truscott, best friend to the eponymous lead character (Miley Cyrus) in the massive Disney Channel hit series "Hannah Montana." Like her BFF on that show, Osment is also a singer-songwriter.
While Disney and "Hannah Montana" kept her busy for years, Osment smoothly transitioned into the adult acting sphere with the ABC Family (now Freeform, owned by Disney) sitcom "Young & Hungry," and by way of Chuck Lorre, creator of "The Big Bang Theory," "Young Sheldon," and others. She appeared in an episode of "Two and a Half Men" in 2013, then worked with Lorre again in "Mom" and "The Kominsky Method," so it's not too surprising he'd want to keep her on for "Sheldon."