Here's How Christina Ricci Really Feels About Jenna Ortega's Wednesday Addams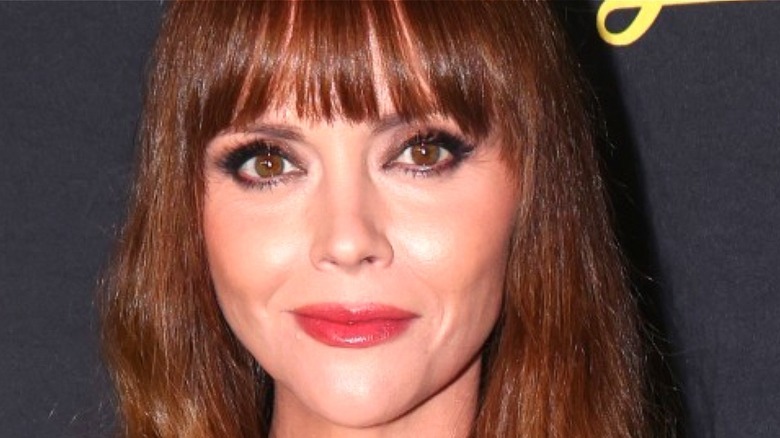 David Livingston/Getty Images
Christina Ricci is among a rarified group of actors to seamlessly transition from child star to successful adult talent. Ricci made her first film appearance at 9 years old in the 1990 film "Mermaids" alongside Winona Ryder and Cher. That decade, the actress would star in the tween classics "Casper" and "Now and Then" before taking on darker, more offbeat roles in independent projects in films like "The Ice Storm" and John Waters' "Pecker."
Ricci's understated hot streak would continue into the aughts when she starred opposite Charlize Theron in "Monster" and was nominated for an Emmy Award for her work in two 2006 episodes of "Grey's Anatomy." Now the actress is once again in the spotlight for her critically acclaimed turn as Misty on "Yellowjackets" (via IMDb).
For some Ricci fans, the actress' definitive role will always be that of Wednesday Addams in 1991's "The Addams Family," as well as the 1993 sequel "Addams Family Values." With a Wednesday Addams reboot in the works for Netflix, Ricci has opened up about Jenna Ortega, the young star playing the macabre teen.
Ricci praised Ortega's talent and her involvement in developing Wednesday
In May 2021, it was revealed that Jenna Ortega would be playing the lead role in "Wednesday," the upcoming Netflix series from Tim Burton. Ortega is a perfect fit for the dark role, having already starred in the similarly sinister "You" and 2022's "Scream" (via IMDb).
In an interview with Deadline, Christina Ricci spoke highly of the young actress filling her shoes. "She's so incredibly talented and professional, and really seems to love film and TV making, and is involved in every step along the way of the show," said Ricci. "And her Wednesday is a really, really great, smart, modern take on that character." Ricci also expressed pleasure in working alongside Ortega on "Wednesday." The elder actress is joining the series in an undisclosed role, reportedly replacing Thora Birch, who had to exit the project. "Wednesday" marks Ricci's first collaboration with Tim Burton since 1999's "Sleepy Hollow."
Ricci had previously sung Ortega's praises in June when she saw the updated character's new wardrobe, again commenting on the series' updated sensibilities. "Jenna is incredible," the actress told Variety. "[The costume] is so true tonally to the heart and soul of [the original], but then it's incredibly modern and it's great."