Here's Who Ryan Gosling Really Wants To Play In The MCU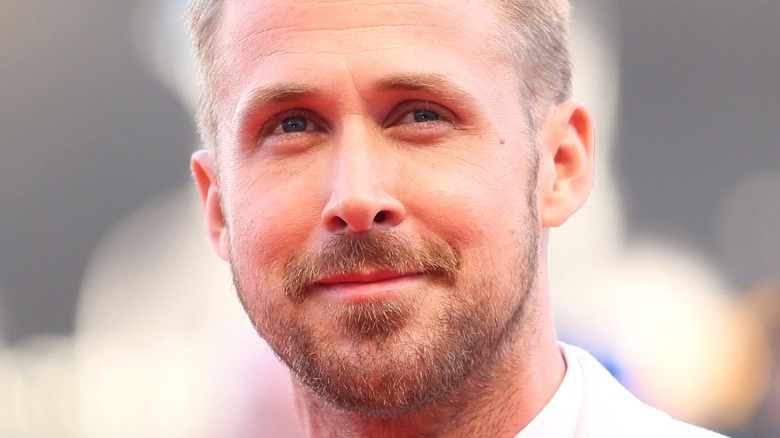 Denis Makarenko/Shutterstock
With actors as disparate as Christian Bale and Salma Hayek officially working under the Marvel Cinematic Universe umbrella, it's perhaps unsurprising to learn that Ryan Gosling seems to want a slice of that pie as well. 
Recently, Giant Freakin' Robot reported on a tip from an anonymous source who claims that Gosling is getting ready to suit up for the MCU. Furthermore, they speculated that fans who have been clamoring for him to embody a certain character would be getting their wish and that Gosling will be playing a live-action version of Richard Rider, aka Nova. A member of the Nova Corps and New Warriors, Rider is eventually known as Nova, and ends up leading the Guardians of the Galaxy and becomes romantically involved with Namorita. While Rider is currently a gruff and dour type, he was initially introduced as a charismatic and cocky kind of guy, qualities that Gosling has certainly embodied in past performances.
However, Gosling has since commented on the MCU-sized question hanging over his head, and it seems that he has a different hero in mind for his appearance, should he ever be called upon to appear in the franchise. 
Gosling would love to play Ghost Rider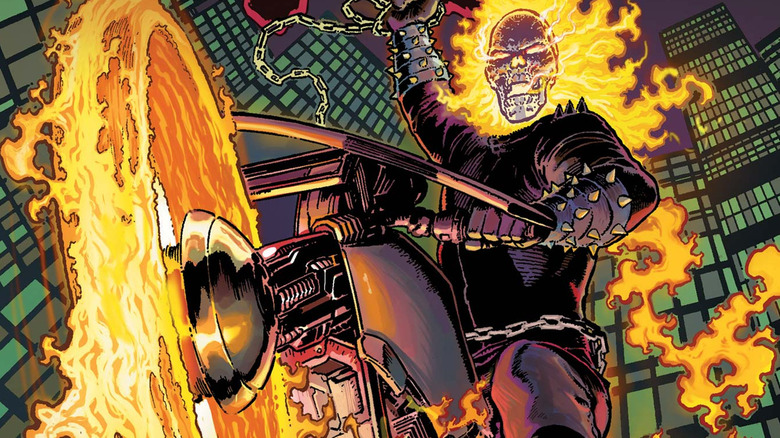 Marvel Comics
Per a Tweet from MTV News journalist Josh Horowitz, Ryan Gosling is allegedly not currently slated to play Nova. However, he is interested in slipping on the leather jacket and flaming skull of one of Marvel's most unique characters. 
"Ryan and I chatted about the Nova rumors yesterday which he said aren't true. BUT this morning Ryan reached out to me to say there is one superhero he wants to play...GHOST RIDER," Horowitz stated. He wouldn't be the first actor to take on the tortured story of Johnny Blaze or any of the other folks who have made a deal with the devil to take on the mantle of Ghost Rider. 
The character has already made live action appearances on both the big and small screens. Nicolas Cage played the role of Johnny Blaze in a 2007 adaptation of the comic, and returned to the role in 2011's "Ghost Rider: Spirit of Vengeance." The character was also a major player during the 4th season of "Agents of S.H.I.E.L.D.," where Gabriel Luna portrayed Robbie Reyes, who has taken up the Ghost Rider mantle in the comic world in recent years. Luna's Reyes almost landed his own "Ghost Rider" TV show, but that died in the wake of the Disney/Fox merger. 
As of now, it looks like Gosling's future with the Marvel Cinematic Universe is still a mystery, but at least now we can dream about seeing him star in a new version of "Ghost Rider."