Whatever Happened To The No Mo-Stache After Shark Tank?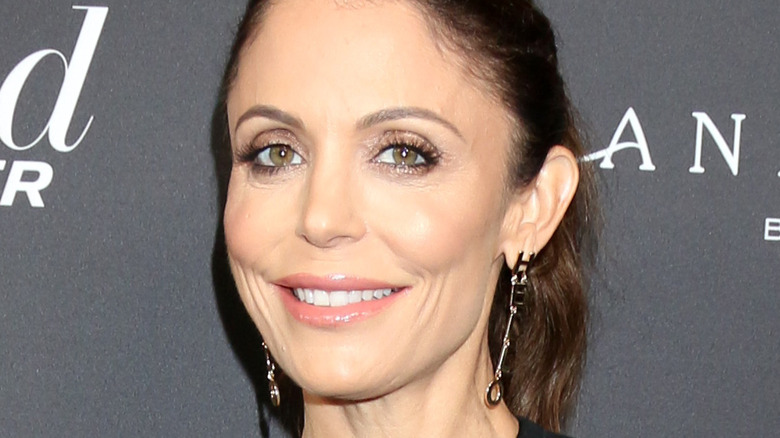 Kathy Hutchins/Shutterstock
A "Shark Tank" appearance is often a game-changer for a small business. Even if the business owner doesn't make a deal with the Sharks, the resulting publicity boost usually leads to new opportunities anyway. But since "Shark Tank" is a reality show, it's always fair to wonder how much the show actually helps the businesses it claims to.
Business owners Jennifer Paschall and Gita Vasseghi appeared on "Shark Tank" Season 9 in 2017 to pitch their business, No Mo-Stache. It's a portable cold waxing kit designed for on-the-go people with hair emergencies. They sought $100,000 in exchange for 25% equity.
In the end, Paschall and Vasseghi made a deal with Bethenny Frankel and Lori Greiner for $100,000, in exchange for a 35% stake in the company. The deal also included a royalty arrangement that would give Frankel and Greiner $1 on each sale until the $100,000 was paid back (via YouTube). Not a "Shark Tank" record, but nothing to sneeze at, either. 
So, how is No Mo-Stache doing five years later?
No Mo-Stache continues to eradicate unwanted hair today
When Paschall and Vasseghi made the deal with Frankel and Greiner, the plan was to expand the business and make the No Mo-Stache waxing strips part of a kit that allows people to deal with various personal grooming challenges.
Since then, the company has indeed expanded to offer several more products, like bikini-waxing strips, unibrow-waxing strips, and facial razors. No Mo-Stache also offers a variety of bundles and subscription boxes that package multiple products together (via No Mo-Stache).
At the time of their "Shark Tank appearance," No Mo-Stache had done $400,000 in sales in two years. They were selling in 60 Sephoras, although originally they had been selling in all 200 of the company's stores.
As of May 2022, No Mo-Stache is doing $4 million annually. Its products are available on Amazon, as well as at beauty stores nationwide including Sephora and Anthropologie (via Shark Tank Blog).
With a 95% increase in sales, and many more stores offering its products, No Mo-Stache is doing quite well indeed.