Better Call Saul Creators Had A Very Good Reason For Dropping Those Deaths In Season 6 Episode 8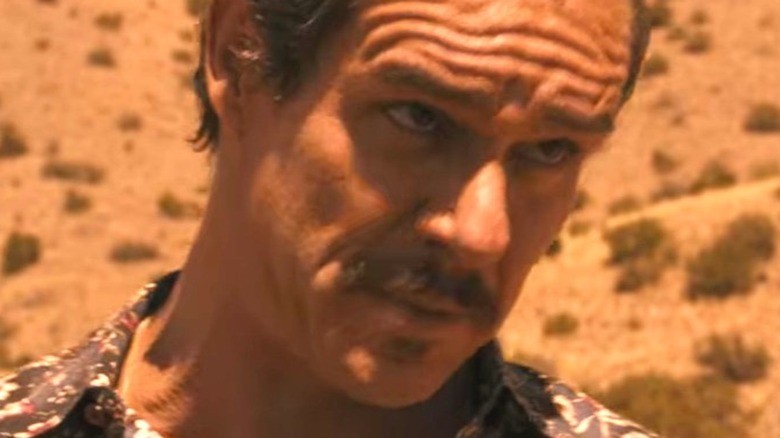 AMC
"Better Call Saul" is going out with a bang. With the final season of the show airing on AMC and AMC+, the series has boasted peak ratings from both critics and fans alike (via Rotten Tomatoes). Furthermore, as the show comes to a stunning conclusion, it's also closing the timeline gap with its parent series: "Breaking Bad."
The premiere of Season 6, Part 2, has kept the momentum going with yet another shocking character death in the form of Lalo Salamanca (Tony Dalton). Salamanca has served as the primary antagonist on "Better Call Saul" since early on in Season 5 and has connections with the terrifying Salamanca cartel family from "Breaking Bad."
With this kind of pedigree and setup, it was definitely shocking that Lalo was killed off so quickly into the second part of the final season. However, as with all things on "Better Call Saul," the decision was quite deliberate.
Gould and Gilligan needed to give the ending its due
The one-two punch of killing Howard Hamlin (Patrick Fabian) and Lalo Salamanca across two back-to-back episodes was certainly audacious. With that in mind, "Better Call Saul" co-creator and showrunner Peter Gould sat down with The Hollywood Reporter to discuss the surprising deaths of Episodes 7 and 8 in Season 6.
"It would be a totally reasonable choice to save these very dramatic deaths for the last couple of episodes," Gould mused. "But we have other business to attend to." It's easy to see what Gould means here as the fate of Jimmy McGill (Bob Odenkirk) and Kim Wexler's (Rhea Seehorn) future selves hang in the balance. Furthermore, Gould and Vince Gilligan still need to deal with the "Breaking Bad" timeline of events and how it crosses over with "Better Call Saul."
Gould also pointed out what he and Gilligan's goals were as they closed out the series. "Our main focus is really on the development and the psychology of the characters," Gould clarified. "So it sort of organically fell here that this is where these things would happen. But there's a lot more drama yet to come." If anything, that seems like an absolutely safe bet. The final season has already killed off three main cast members over the course of its run, and it's anyone's guess who or might be next on "Better Call Saul."