Star Wars: The Last Jedi Behind-The-Scenes Clip Reveals New Aliens, Action Scenes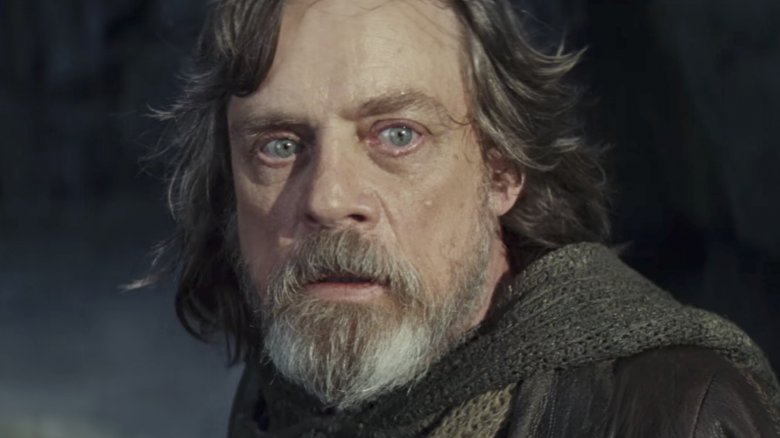 USA Today has posted a new behind-the-scenes feature from the set of Star Wars: The Last Jedi that reveals new aliens and a tease of a killer action sequence—and you can see the footage for yourself below.
The focus of the making-of footage is largely writer-director Rian Johnson, who is first shown walking about the Millennium Falcon set in a "pinch me, I must be dreaming" sort of daze. While cast members Mark Hamill, Carrie Fisher, Daisy Ridley, John Boyega, and Gwendoline Christie discuss their thoughts on how the sci-fi director has been handling the material, footage from the movie plays, some of which we haven't seen before.
For one, there's this image of a very large, hairy, space horse-looking thing standing peacefully inside a giant stable. These animals are called Fathiers—also known, extremely fittingly, as space horses.
And then there's this location, which is almost definitely somewhere familiar to Supreme Leader Snoke. It both looks similar to a shot in the most recent trailer and also sports a color scheme which jives with the armor of the mercurial leader's stark-red Praetorian Guard. It wouldn't be surprising if this is essentially Snoke's throne room.
This shot includes a brief glimpse at Benicio Del Toro's DJ, a character about whom we know little, other than the fact that he is an intelligent and shrewd codebreaker. Here, it appears that DJ is helping Finn and new character Rose on a First Order infiltration mission that was also glimpsed in the most recent trailer.
This fairly sick slide from Poe Dameron, which you can see the making of in the behind-the-scenes footage, is our first glimpse at the notion of soldiers on the ground in an upcoming battle. From the distinctive red dirt that makes up the planet's surface, this looks to be Crait, a world we've seen play host to an encounter between the Resistance and the First Order in trailer footage. From the look of things, this battle will feature much more boots-on-the-ground action than audiences may have anticipated.
You can see the new shots for yourself in the behind-the-scenes footage—or you can choose to go dark, and wait it out until The Last Jedi arrives in theaters on December 15.