Star Girl Season 3 - What We Know So Far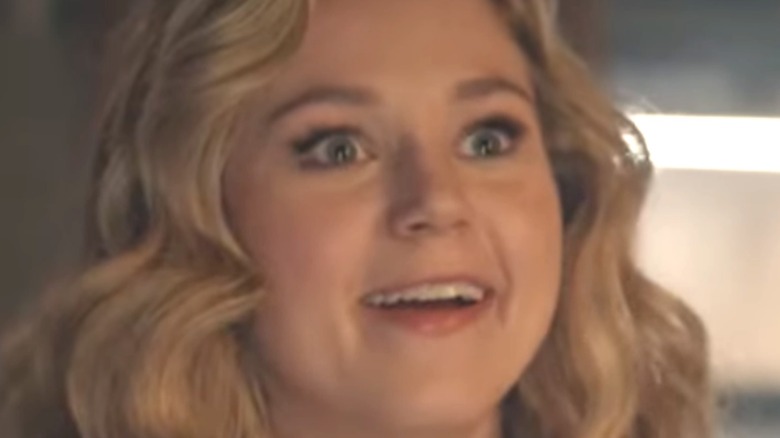 The CW/YouTube
DC's "Stargirl" television series is one part teen drama, one part legacy superhero show. Courtney Whitmore (Brec Bassinger) is just a normal high school student until she finds an item known as the Cosmic Staff among her stepfather's belongings, which grants her fantastic powers. Revealing that her stepfather Pat Dugan (Luke Wilson) was actually the sidekick to the hero known as Starman (Joel McHale) in the past and a member of the Justice Society of America, Courtney becomes motivated and starts her very own iteration of the former superhero group.
Originally premiering on DC's streaming service in May 2020, "Stargirl" is based on lesser-known characters from the comic company that has also brought us the likes of Superman, Batman, Green Arrow, and Wonder Woman. It is established during the television crossover event "Crisis of Infinite Earths" that the "Stargirl" reality is an alternate dimension from those in other DC shows like "Arrow" and "The Flash," which tends to be a common trope in DC Comic properties. This allows them some creative liberty with characters and timelines. 
Season 3 of "Stargirl" premiered on the CW on August 31, 2022. Here's what we know about Season 3.
Who is in the cast of Season 3 of Stargirl?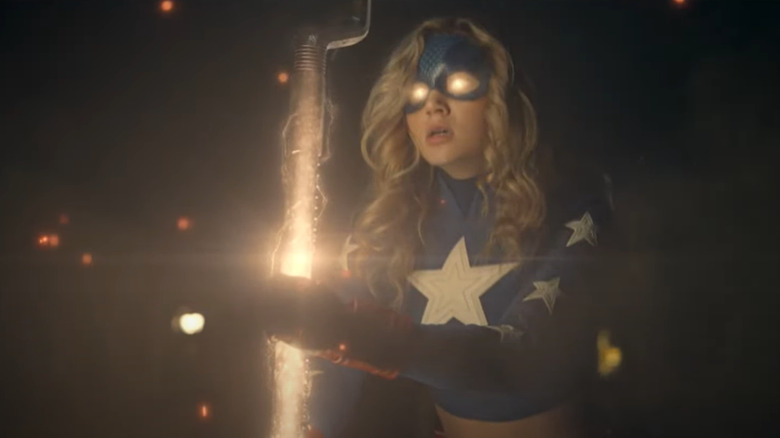 The CW/YouTube
Besides the normal drama that comes with being a teenager in the modern age, the cast of "Stargirl" is not one to shy away from its comic book origins. As such, there are normal individuals within the show, and super-powered enemies and allies. Besides cast mainstays Brec Bassinger as the titular character and her fellow JSA members like Wildcat (Yvette Monreal), Doctor Mid-Nite (Anjelika Washington), and Hourman (Cameron Gellman), "Stargirl" also has a robust returning support cast in the form of Mike Dugan (Trae Romano), Barbara Whitmore (Amy Smart), Pat Dugan (Luke Wilson), Starman (Joel McHale), and Cameron Mahkent (Hunter Sansone).
Season 3 of "Stargirl" also features a new character as well as a recasting of one. According to Entertainment Weekly, joining the cast of "Stargirl" is Todd Rice (Tim Gabriel), the twin brother of Jennie-Lynn Hayden (Ysa Penarejo). Todd is probably best known as the moniker Obsidian, who is able to control shadows. He is also known for having a famous father — original Justice Society of America member Alan Scott, the Golden Age Green Lantern. In addition, the role of Thunderbolt, which was originally voiced by comedian Jim Gaffigan, will be played by Seth Green of "Robot Chicken" fame going forward, as reported by TVLine.
What is in the trailer and plot of Season 3 of Stargirl?
Although the plot of "Stargirl" has seen the heroes face off against the likes of a collection of villains known as the Injustice Society and the powerful entity of Eclipso (Nick Tarabay), it seems as if Season 3, subtitled "Frenemies," will take a slightly different direction. In an interview with TVLine, Brec Bassinger revealed what fans can expect from Season 3, saying, "You know what, I'm just gonna say it ... Murder mystery! And how evil and good are going to live in a town together and figure out who the murderer is."
The above trailer, titled "Unstoppable," highlights just some of the things fans can expect from the upcoming Season 3. The trailer starts off with the original Starman offering to teach Stargirl how to further utilize the Cosmic Staff, and it progresses and sets up a new dynamic for the series that sees the villains attempt to rehabilitate themselves. Starman can be seen admonishing Pat Dugan for allowing the villains to move in next door, and Stargirl is heard explaining that their former enemies are no longer their adversaries. 
This means that Season 3 of "Stargirl" will have plenty of time to develop relationships between allies and former enemies, and considering Bassinger's comments about the theme of Season 3 involving a murder mystery, we will probably get a chance to see everybody work toward a shared goal. Either way, Season 3 is shaping up to be something truly cosmic.