The Unexpected Storytelling Decision Jordan Peele Made For Nope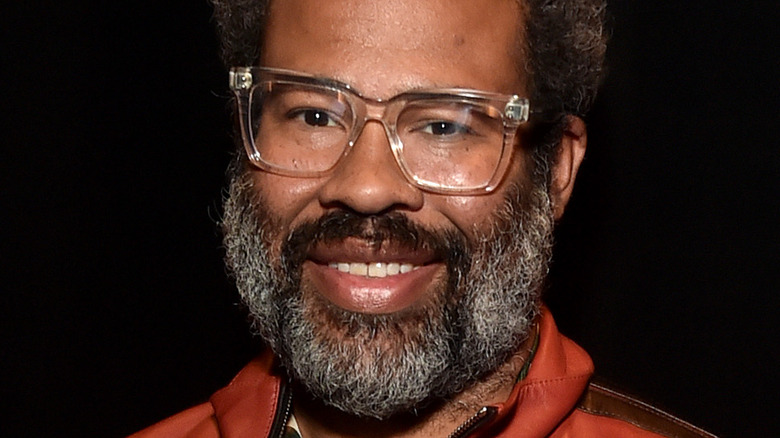 Alberto E. Rodriguez/Getty Images
After building a reputation as a comedic talent throughout the 2000s into the 2010s, appearing on such projects as "Mad TV" and "Key & Peele," Jordan Peele altered his career trajectory drastically in 2017. With his directorial debut in the form of "Get Out," he proved that he can not only put together acclaim-worthy films but that he has a particular knack for the horror genre. Two years after the monumental success of "Get Out," he released another hit, "Us," which further cemented his status as a notable name in the modern horror game. As one could imagine, Peele is far from done.
On July 22, 2022, audiences will have the chance to check out Peele's latest, aptly-titled feature, "Nope," starring Keke Palmer and frequent and cherished collaborator Daniel Kaluuya. Siblings OJ (Kaluuya) and Emerald Haywood (Palmer) call a remote ranch home along with their father, Otis (Keith David). However, when he's killed by a mysterious object that fell from the sky, they take it upon themselves to get footage of the unidentified flying object that more than likely has something to do with it. Promotional material promises a surreal, tense cinematic experience that moviegoers won't want to miss.
While "Nope" looks to hit all the beats we've come to expect from Jordan Peele's works, according to the man himself, this time around, he made an intriguing storytelling decision.
Nope is just as much about Black joy as it is about Black horror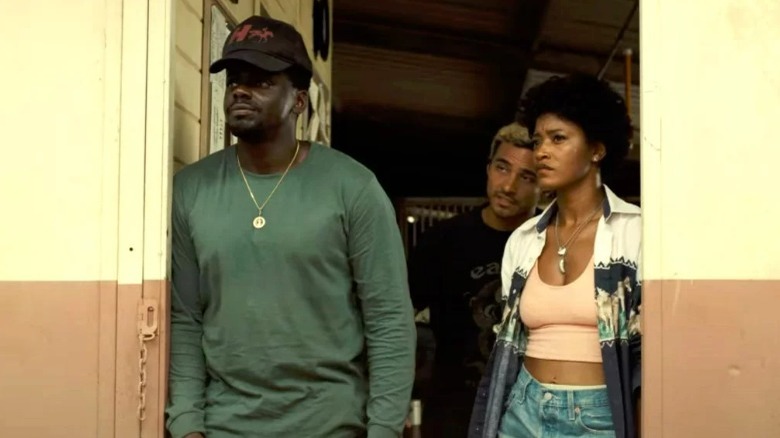 Universal Pictures
Through his efforts "Get Out" and "Us," Jordan Peele has offered mainstream audiences a brand of horror that the likes of "A Nightmare on Elm Street" or "Halloween" don't tackle. Black horror attempts to tell stories that are rooted in real-world experiences and struggles that Black people share — often tackling subjects like racism and bigotry and the fear they bring in some form (via The New York Times). While stories of this variety are important to tell, especially under a spotlight as big as Peele's, he has noted that he took a different narrative approach to "Nope" in this regard compared to his past works.
"It's so tricky being considered in the vanguard of Black horror, because obviously Black horror is so very real, and it's hard to do it in a way that's not re-traumatizing and sad," Peele told Essence Magazine in a 2022 interview alongside Daniel Kaluuya, explaining that this time around, he infused his film with Black joy, too. He wants the characters to get some sense of adventure, hope, and agency in the story, which he says creates a tonal spectrum when looking at "Nope" as a whole. With that in mind, Peele promises that his signature touches of horror are ever-present.
Time will tell where "Nope" ranks among Jordan Peele's cinematic efforts, but rest assured that if nothing else, its horror-adventure tone will make it stand out from the pack.