The One Word Tony Sirico Objected To On The Sopranos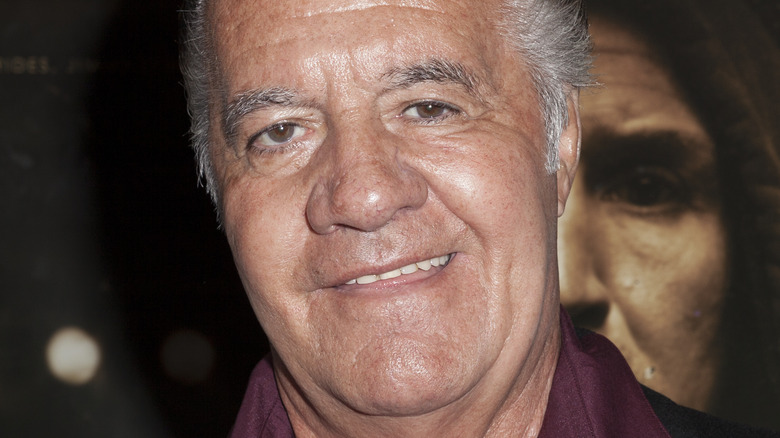 lev radin/Shutterstock
On July 8, 2022, the entertainment world came together in mourning following the death of Tony Sirico. The actor was 79 years old at the time of his passing, and while the cause has yet to come to light, he had been diagnosed with dementia several years prior (via Deadline). Regardless, Sirico's death prompted fans and admirers across the globe to look back on his Hollywood career and enjoy the numerous characters he brought to life in both film and television. Although, it stands to reason that most would recognize him best for his work on "The Sopranos" as Paulie "Walnuts" Gualtieri.
A staple of David Chase's hit HBO drama, Paulie appeared consistently throughout its six seasons on the air and proved a highlight each and every time. Eccentric yet fiercely loyal to Tony Soprano (James Gandolfini) and the rest of the DiMeo crime family, he never shied away from doing what he had to for the sake of their operations — no matter how violent things got. Sirico brought Paulie to life to perfection, likely because his life wasn't too dissimilar from that of his fictional TV alter-ego (via Uproxx), and he made sure to communicate with Chase about the intricacies of his character.
For instance, Tony Sirico made it abundantly clear to David Chase that he didn't want this word used to describe Paulie on the show.
Sirico didn't want Paulie referred to as a bully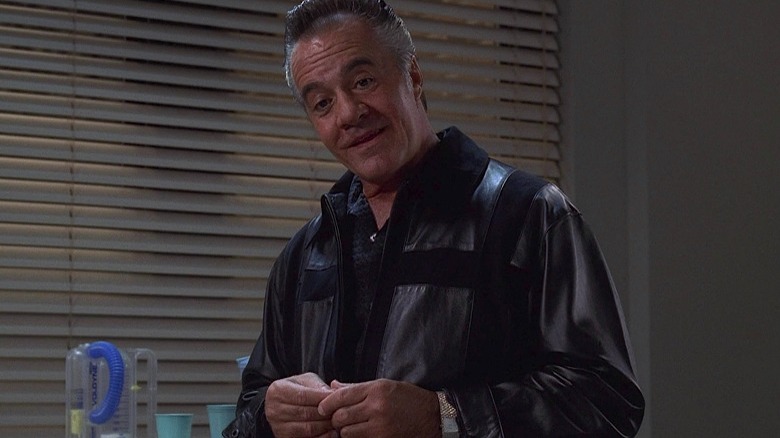 HBO
On July 11, 2022, "Sopranos" mastermind David Chase spoke to Vulture about Tony Sirico in the wake of his death. While reminiscing about his time working with the man behind Paulie Walnuts, Chase revealed that he was the only actor who ever asked him to change a line in the script. "Another character was talking about Paulie, and they said he was a bully. Tony didn't like that. He asked me to take the word 'bully' out of there. And I did," Chase recalled, going on to speculate that perhaps his disdain for the term "bully" had something to do with Sirico's youth, but there's no way to know for sure.
Even though Sirico went out of his way to request tweaks to the script, it didn't bother Chase in the slightest. In fact, he loved writing for the Paulie character. As he told Rolling Stone in July of 2022, Sirico's delivery and performance made him eager to write more. "Everything that he got, he made his. Everything. He made it his own," Chase said, giving his late colleague and friend credit for how he approached his work on "The Sopranos." He also explains that Sirico's many personality quirks made their way into his depiction of Paulie, both in front of the camera as well as on the page.
It's not often that an actor is so hands-on with their television character as Tony Sirico was with Paulie Walnuts. Suffice to say, his input went a long way in making the "Sopranos" mainstay a television icon.