Jeff Goldblum Teases Return Of Ian Malcolm In Jurassic World: Fallen Kingdom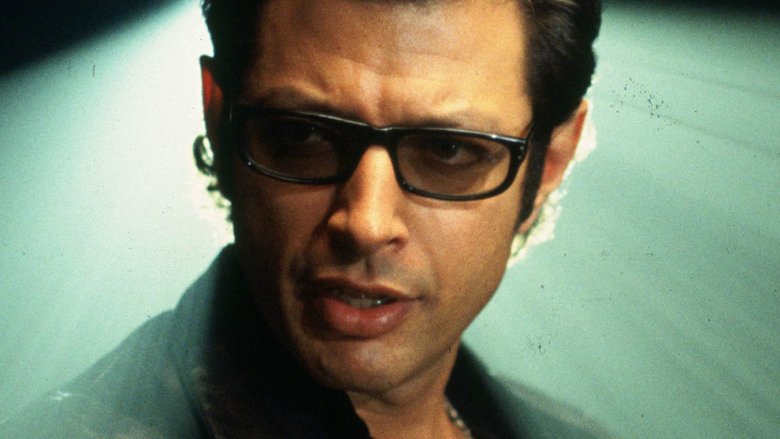 Universal
If anyone can upstage a tyrannosaurus, it's probably Jeff Goldblum.
Back in April, we learned he'd return to the character of Dr. Ian Malcolm in Jurassic World: Fallen Kingdom, but there were no further details. Now that Goldblum is promoting Thor: Ragnarok, there still aren't many details, but he did offer up a few clues about Malcolm's place in the strange new world and, you know, his wardrobe.
Speaking to Radio Times, Goldblum cryptically hinted: "Ian Malcolm, yes, might be back in this one, and he might have something to say about the current confluence of circumstances around the use and misuse of technology with some wry irony [and] deep, wise passionate conviction. And he might put on a nice dark bit of clothing here and there, and a tint of glass maybe."
Of course, none of that is all that surprising. It would be difficult to imagine that Malcolm, the renowned proponent of chaos theory, has suddenly become a fan of tampering with nature, especially as the practice becomes so routine that people aren't all that impressed with bio-engineered dinosaurs anymore. 
We last saw Malcolm in 1997's The Lost World: Jurassic Park II, and the events of that movie were nearly as traumatic for Malcolm as those in Steven Spielberg's original 1993 blockbuster. So what has the character been up to since then? "He opened a jazz club, probably, and he's been playing every Wednesday in a place called Rockwell," Goldblum joked.
Chris Pratt and Bryce Dallas Howard are also back for Jurassic World: Fallen Kingdom, directed by J.A. Bayona (A Monster Calls). The movie roars into theaters on June 22, 2018.