Justice League Is The Shortest DCEU Movie To Date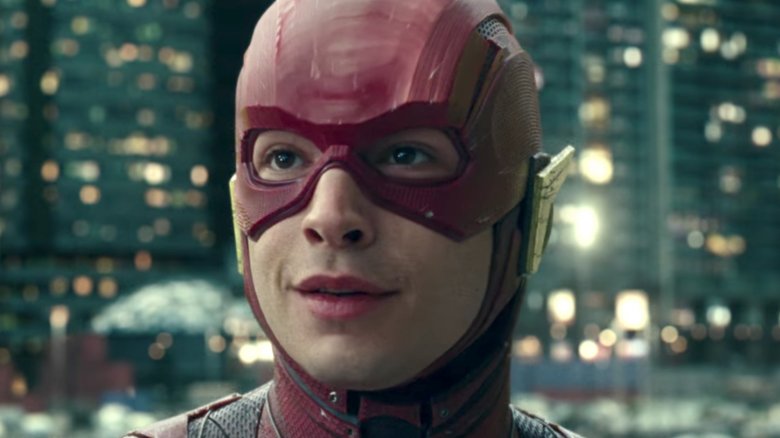 Although Justice League will pack more superheroes into any DCEU movie so far, it'll also be the shortest.
Theater chains AMC and Regal have confirmed the runtime of the ensemble flick as 121 minutes. Although it's not uncommon for movies to come in as brief as 90 minutes, the runtime means that Justice League will be way shorter than the likes of the 151-minute Batman v Superman: Dawn of Justice.
Man of Steel clocks in at 143 minutes, Suicide Squad runs 123 minutes, and Wonder Woman is 141 minutes. Justice League will be shorter than every live-action Batman movie since 1966 and the shortest movie about a DC character since the pre-DCEU Green Lantern in 2011 (114 minutes).
It might seem a little strange considering that not one, but two directors worked on the movie. Joss Whedon (The Avengers) took over for reshoots after Zack Snyder stepped away mid-production to deal with a family tragedy. And the movie will formally introduce Aquaman (Jason Momoa), Cyborg (Ray Fisher), and the Flash (Ezra Miller) to go along with Batman (Ben Affleck) and Wonder Woman (Gal Gadot). There were rumors that it could be up to three hours long.
However, as Forbes points out, the Justice League runtime might not be a bad thing. Although a shorter movie is sometimes an "admission of failure" by the studio (in hopes of cramming in more showings during opening weekend), that might not be the case with Justice League. It'll be exactly as long as 2002's Spider-Man and 2014's Guardians of the Galaxy, both box office hits.
It could be that the folks at Warner Bros. simply trimmed out a lot of unnecessary fat, making for a much more action-packed movie. After all, we probably could've done with fewer shots of Bruce Wayne looking forlorn in Batman v Superman. Still, there's also a chance it could be a little muddied, like the 123-minute Suicide Squad.
We'll find out for sure when Justice League hits theaters on Nov. 17.