Justice League May Be Almost Three Hours Long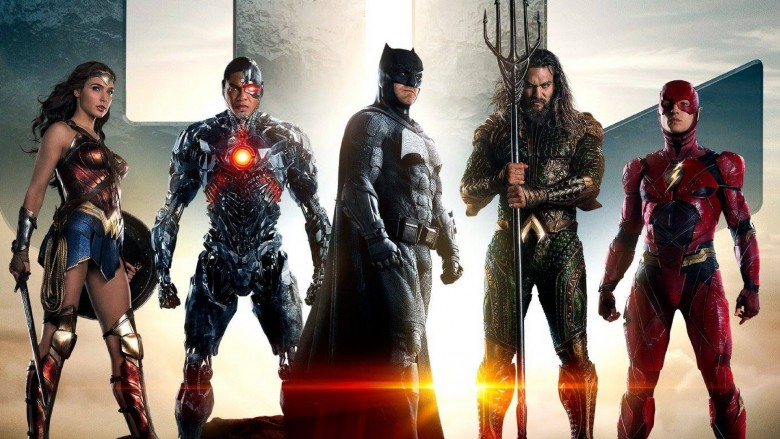 We might be getting a whole lot more of the DC superheroes than we anticipated when Justice League hits theaters later this year. IMDb has listed the runtime for Zack Snyder's superhero extravaganza as 170 minutes, meaning that the crime-fighting spree could clock in just under a whopping three hours. (h/t Screen Rant)
Of course, the film is still in post-production, so it's definitely possible that this runtime could go down at least slightly. However, Snyder has a history of making pretty long films. Man of Steel ran for 143 minutes, while Batman v. Superman: Dawn of Justice went even longer, hitting the 151 minute mark. His other superhero outing, Watchmen, ran for 162 minutes in theaters with a 186 minute director's cut. Some of his other non-hero directorial outings, including Dawn of the Dead (101 minutes), 300 (117 minutes), Legend of the Guardians: The Owls of Ga'Hoole (97 minutes), and Sucker Punch (110 minutes), have been shorter, but he still has yet to make a superhero movie less than two hours.
It wouldn't be surprising, with Snyder's history with superhero films already in place, to see Justice League run for nearly three hours. There's quite a lot to cover in the film, with new heroes to introduce and staple heroes to reestablish and bring back from the dead (cough, Superman, cough). However, a nearly three-hour film is sure to turn away quite a lot of casual theater-goers, especially considering the fact that DC's movie heroes aren't always a hit with critics or with fans. This is also longer than Marvel ever let its superhero team-up films go, with the first Avengers clocking in at 143 minutes (with a 173 minute extended cut), Age of Ultron hitting 141 minutes, and Captain America: Civil War (which was basically an Avengers movie) running 147 minutes.
TheWrap reports that a source close to the film says the IMDb runtime is incorrect; however, we likely won't know for sure until the film gets closer to release. Justice League, starring Ben Affleck, Henry Cavill, Gal Gadot, Ray Fisher, Ezra Miller, and Jason Momoa, hits theaters (potentially for three hours at a time) on November 17. In the meantime, find out what we know about the movie thus far.