Josh Duhamel Is Getting His Buddy Games Band Back Together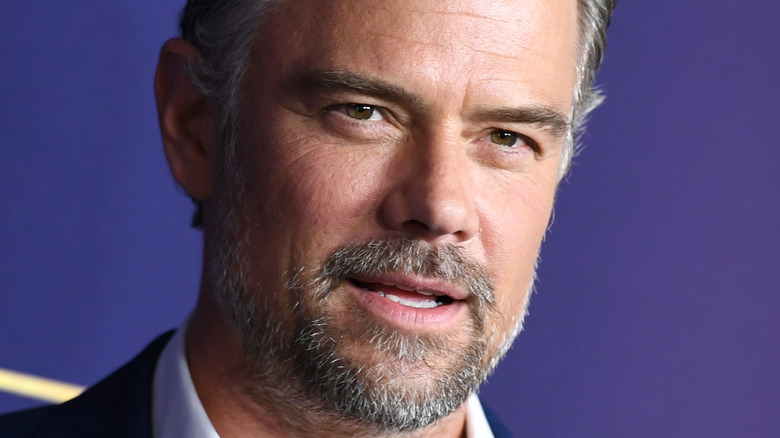 Jc Olivera/Getty Images
The 2019 indie "Buddy Games" is a rip-roaring comedy about a group of friends who come together after five years apart to compete in a series of friendly challenges they've dubbed "The Buddy Games." The film not only stars Josh Duhamel, but it serves as his directorial debut. "Buddy Games" also stars Dax Shepard, Olivia Munn, "Entourage" alum Kevin Dillon, and "Psych" actor James Roday Rodriguez.
Despite the cast featuring a slew of big names, it failed to land with critics. Cath Clarke of The Guardian said of the film, "There's a lot to be repulsed by here; it's hard to know where to start." Clarke was far from the only critic who gave the film negative reviews, too. Simon Abrams of Roger Ebert wrote, "'Buddy Games' is a tortured, dim, and unbearably neurotic comedy about five self-styled alpha males." The film scored a whopping 16% from a collection of critics on Rotten Tomatoes. Audiences seem to disagree, however, as they gave it a much higher (albeit still very mediocre) 67%.
It seems the audience response to the comedy was so solid that, three years later, Duhamel and Co. are reuniting for another round of "The Buddy Games."
The Buddy Games crew is reuniting for a sequel
As reported by Deadline in early July, Josh Duhamel and his "Buddy Games" co-stars are reuniting for a sequel, aptly titled "Buddy Games 2," and it is in the early stages of production at the time of writing. Duhamel expressed his excitement about the return to the sequel in a statement shared by Deadline. "I've never had as much fun as I did making the first 'Buddy Games' and honestly feel like 'Buddy Games 2' is shaping up to be every bit as fun as the first," said Duhamel. "After the success of the first movie, I'm beyond excited to get the band back together to do it again."
"Buddy Games" sees Bob (Duhamel), dubbed "Bobfather," reunite his friend group following a five-year break so the group can participate in the "Jackass"-style of competition known as "The Buddy Games." While the guys do want to have fun, they also want to help bring their longtime friend Shelly (Dan Bakkedahl) out of a deep depression after the double whammy of a failed marriage and the loss of his literal manhood in an accident caused by Bender (Nick Swardson). While the first film is generally the kind of comedy enjoyed by teenage boys who find shocking physical danger more humorous than depth and wit, it still offers up some genuinely touching commentary on friendship and camaraderie.
So, what can viewers expect from the sequel?
Buddy Games 2 is making some intriguing cast changes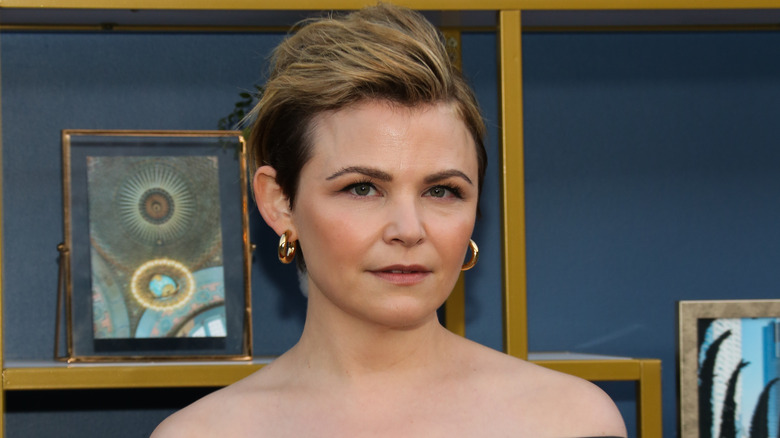 Paul Archuleta/Getty Images
Based on Deadline's reporting about the cast, as well as new details about the plot, we get a better idea of what to expect from this comedy sequel. An early synopsis of "Buddy Games 2" from Deadline reveals Bob and company elect to make off with an urn at the funeral of one member of the rabble-rousing crew. They set out on a trip to commemorate their late friend's life by returning to the location of the first Buddy Games and, in doing so, discover that it is now a spring break destination. The confirmed returning cast includes Josh Duhamel, James Roday Rodriguez, Kevin Dillon, Nick Swardson, and Dan Bakkedahl.
Notably absent from the casting announcements are Dax Shepard, who plays CW actor Durfy, and Olivia Munn, who played Duhamel's love interest. In true alpha-male movie style, her over-demanding commitment requirement for Bobfatheer to leave his juvenile friend group behind causes the two to split. However, joining the "Buddy Games 2" crew is Ginnifer Goodwin ("Once Upon a Time") in "Buddy Games 2." Currently, there is no word on whether she will step in as a new love interest for Bobfather or if she will accompany a different member of the squad. Honestly? We hope she brings some much-needed balance to the overly masculine feel of the first film.