Missy Peregrym Will Be Delaying Her Return To FBI For Season 5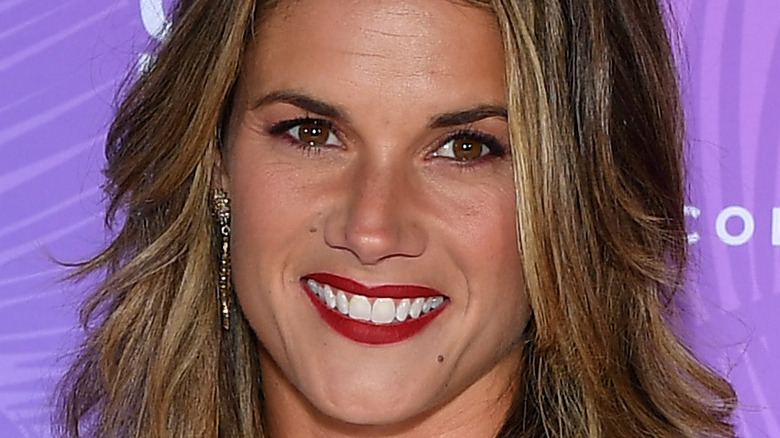 Pascal Le Segretain/Getty Images
Back in April 2022, five episodes before the 4th season finale, Missy Peregrym exited CBS' "FBI." The actress, who has played Special Agent Maggie Bell from the New York office since the start of the series in 2018, announced on Instagram that she was leaving for a happy reason: she was going on maternity leave to give birth to her second child. 
The show is currently in the middle of its summer hiatus. However, it looks like when the show returns, Peregrym will not be on it. At least, not just yet. She announced the birth of her second child, Mela Joséphine Oakley on June 6, over social media today. In her post, after providing some details about the birth, she noted a timeline for her return. "@fbicbs is starting up again in a couple weeks, but I will be returning to work in September. I'm relieved and grateful that I am afforded the space to bond with my family, to rest and heal and be a mother (which is harder than work!)," she shared on Instagram. 
Given that the show will be back in September, that means the actress will miss the first few episodes. Fortunately, the writers of the series took the opportunity of her exit to put some drama into place, which will certainly continue when Maggie finally gets back.
When Maggie returns, she'll need to deal with the fallout of her traumatic experience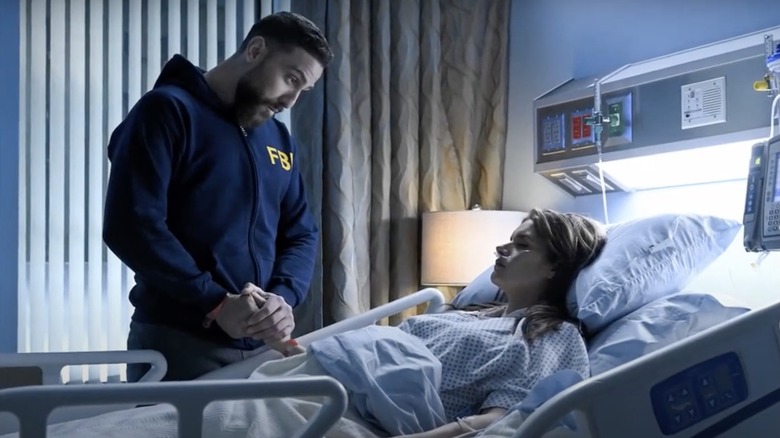 CBS
Maggie's ongoing drama involves what happened when she and OA (Zeeko Zaki) try to track down a terrorist using sarin gas (per Variety) in the episode "Fear Nothing." After Maggie gets trapped in a room with the gas, she is saved but has not yet recovered by the end of the episode. This not only sets the stage for her absence; it's also a great way of introducing some situations the character will have to deal with when she returns. 
"The reality is that [Maggie's recovery] is a journey, it's going to be a while," showrunner Rick Eid told TVLine when Missy Peregrym's absence was announced. "When she does come back, whenever that is, she'll probably for the most part be the same ol' Maggie, but she did go through something pretty traumatic. There are not only physical injuries but maybe some emotional ones, and that may affect how she sees the world and how she handles cases."
New recurring team member Nina Chase (Chantel VanSanten) has been spicing things up in Maggie's absence. Still, fans have questions about how next season will begin, since "FBI"'s 4th season's finale was canceled when the Uvalde, Texas, shooting happened. It's currently unclear whether that episode (and any character development within the narrative) will be scrapped altogether. Fans will simply have to stay tuned and find out when "FBI" starts its 5th season on September 20.