What James Caan Really Thought About His Tough Guy Image In Hollywood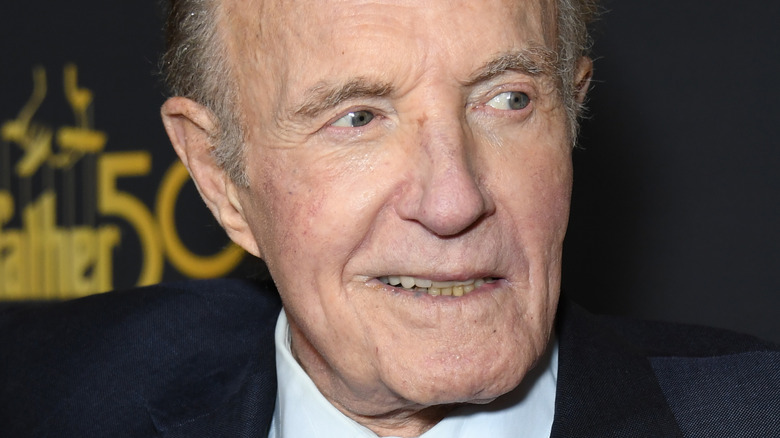 Jon Kopaloff/Getty Images
Hollywood and film fans worldwide continue to mourn the loss of "The Godfather" star James Caan, who passed away July 6, 2022, at the age of 82. While Caan impressed in a wide array of roles throughout his career in such film classics as "Thief," "Rollerball," "Misery" and "Elf," most fans knew the actor throughout for his hard-hitting portrayal of Sonny Corleone, the oldest son of Don Vito Corleone (Marlon Brando) in the 1972 Best Picture Oscar winner "The Godfather."
The hot-headed heir apparent to his father's crime family business, Sonny's intense volatility was performed so masterfully by Caan that it earned the performer his first and only Best Supporting Actor Oscar nomination. And while Sonny's character is violently gunned down about midway through "The Godfather" — opening the door for his younger brother, Michael (Al Pacino), to become the next family Don — Caan's dominating tough guy performance not only loomed over the rest of the film, but it also followed him around for the rest of his career.
The irony of James Caan's legendary performance of Sonny Corleone in "The Godfather" is such that at one point during the film's pre-production, director Francis Ford Coppola asked the actor to do a screen test to play Michael — a decidedly different character in temperament. Of course, Coppola convinced nervous studio executives to go with the relative newcomer Pacino and left Caan in the Sonny role, which effectively launched the actor's career trajectory.
Caan accepted the pros and cons of his image created by playing Sonny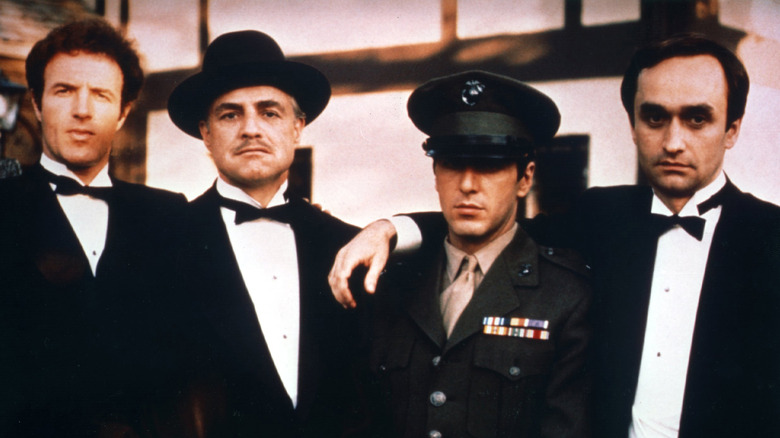 United Archives/Getty Images
Forever saddled with his tough guy image in the film's wake, Caan said the success of "The Godfather" was both a blessing and a curse: "Fortunately, 'The Godfather' was a success, you know, and unfortunately every script, you know, thereafter for a few years if there weren't 20 people dead by page 11, I didn't get the script," Caan told Larry King in a 2013 interview. "But I went on to sing and dance, and people go, 'Wait, they don't relate [to] me."
Luckily, there were plenty of benefits surrounding his tough image that he was happy to accept off-camera, Caan told King, noting, "It was a good thing, because I still get the best tables when I walk in [to restaurants and] people are afraid to say anything to me."
Of course, Caan wasn't completely doomed to playing a rough and tumble character his whole career. On the flip side, he played the mild-manned book author, Paul Sheldon, held captive by a deranged fan, Annie Wilkes (Kathy Bates), in the 1990 movie adaptation of Stephen King's novel "Misery." The film featured one of the most shocking acts of violence perpetrated on one of Caan's characters since Sonny's death in "The Godfather," as Annie hobbled Paul by breaking both of his ankles with a sledgehammer so he couldn't escape the confines of her house.