Why The Boys Season 3 Finale Is Giving Some Fans Supernatural Flashbacks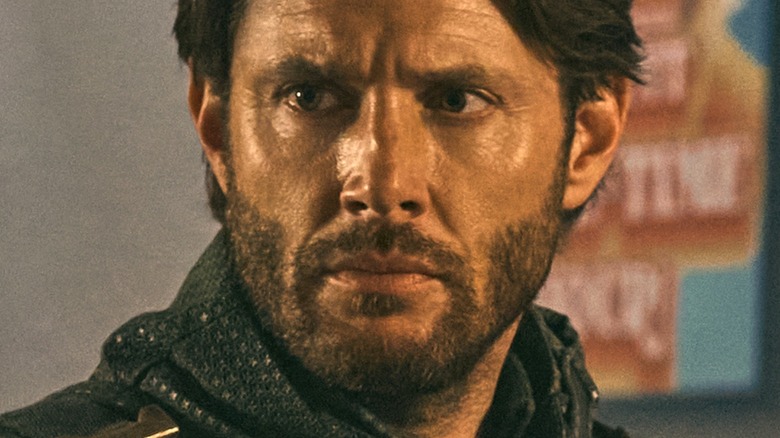 Amazon Studios
Contains spoilers for "The Boys" Season 3, Episode 8
On July 8, Amazon premiered the final episode of "The Boys" Season 3. One week prior, the ending of "The Boys" Season 3, Episode 7 showcased new facets to Black Noir (Nathan Mitchell) as well as a surprising connection between Homelander (Antony Starr) and Soldier Boy (Jensen Ackles), among other revelations that set the stage for a potentially bombastic finale.
That said, following its conclusion, "The Boys" Season 3 left some questions unanswered. For example, Billy Butcher (Karl Urban) appears to be at the start of a villain arc, which may well play out during the series' upcoming fourth season. Fortunately for viewers eager for answers to this and other lingering questions, "The Boys" Season 4 will soon start filming in August of 2022.
Some viewers, however, are looking ahead to the next season of "The Boys" for entirely different reasons, stemming from the way in which one poster recounted how the Season 3 finale of "The Boys" reminded them unfavorably of the hit paranormal drama "Supernatural."
Fans of The Boys are noticing shades of showrunner Eric Kripke's prior work on Supernatural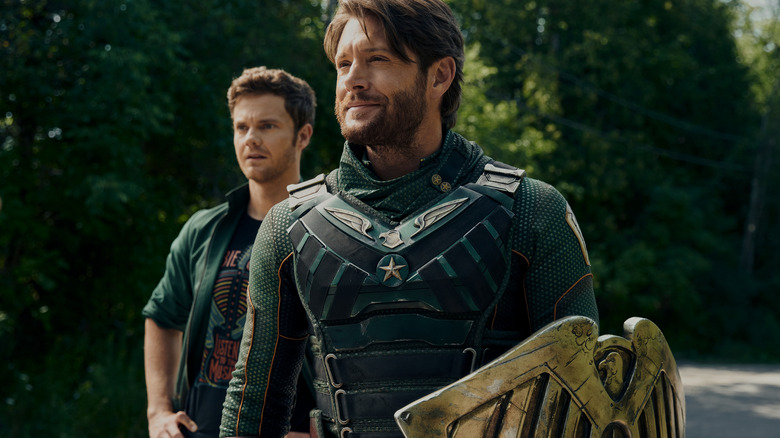 "The Boys" is currently helmed by Eric Kripke, who previously worked on "Supernatural" as its creator and original showrunner. Following the Season 3 finale's premiere, one user on Reddit started a thread titled "The season 3 finale gave me Supernatural vibes," accusing the season's conclusion of lacking commitment to any of its potential big changes. They described this tendency to end major storylines in effectively the same state that they began as an unfortunate hallmark of Kripke's style.
The top reply in the attached comments thread, by user Killshot03131, attributes this hesitancy to alter key characters or relationships to Amazon's desire to keep the show running long-term. User Retuurntomonke agreed with this assessment, citing the fact that slowly-paced change keeps viewers strung along and therefore subscribing to Amazon Prime Video for longer.
For what it's worth, some viewers compared Kripke's work on "The Boys" to "Supernatural" for entirely different reasons — Twitter user @mishasdiary, for example, compared shots of "Supernatural" character Castiel (Misha Collins) and Soldier Boy, both illuminated by sparks, and received more than 1,000 likes. Similarly, user @lavabend wrote, "eric kripke knows the money shot in his shows is showering pretty boys' side profiles with sparks."
For Kripke, then, it seems that some old habits die hard, be they how he lights his actors, or how he determines the consequences of season-long story arcs.