Chris Hemsworth Almost Turned Down Thor Role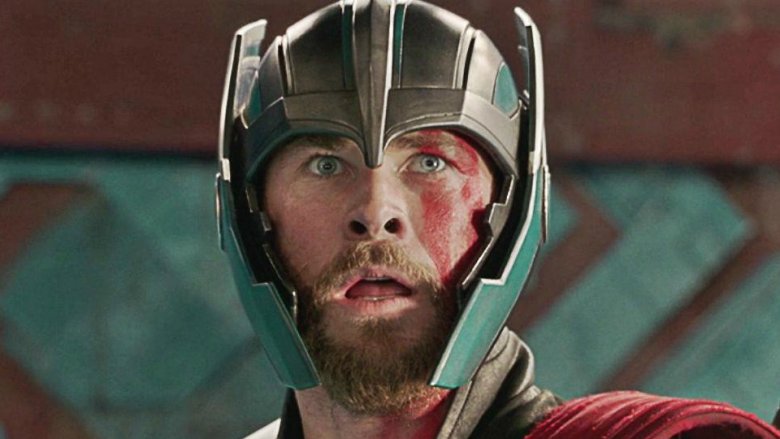 Can you imagine anyone else as the God of Thunder? For a minute there, Chris Hemsworth almost let another actor have the role of Thor.
While doing promotion for Thor: Ragnarok, Hemsworth's fifth appearance in the Marvel Cinematic Universe, he told the Sydney Morning Herald he didn't know all that much about Thor and was initially a little worried about the longterm commitment. 
"I was crossing the road in Vancouver... and I remember the exact moment getting a call from from my lawyer and my manager saying 'you got the offer,'" he said. "And then kind of going, 'Oh wow, cool. So what is it?' 'It's a superhero thing and it's a six-picture deal.' And we were like, 'That's a lot of films to sign up for. We should pass on this.'"
But Hemsworth said his doubts came from "that voice inside you thinking it's too good to be true," and he signed on before going to work on 2011's Thor in California and New Mexico. The movie became a massive hit, bringing in $449 million worldwide. He next appeared as Thor in 2012's The Avengers and then 2013's Thor: The Dark World and 2015's Avengers: Age of Ultron. 
"When we shot the first film, I was aware of what it was, but had no idea if anyone was going to turn up and see it, let alone then do The Avengers or then do a second Thor or a third Thor or a third, fourth and fifth Avengers," Hemsworth said. "You hope and dream that it's going to be that, but each time I'm like 'It's going to work, someone turned up, I'm still employed. There's another job.'"
As for the comedic tone of Thor: Ragnarok, Hemsworth said he had previously tried to make Thor funnier in the past, but was told, "Oh, no, no, no. You just be the straight guy and Iron Man will have the quips.'" But that was until director Taika Waititi saw the potential and ran with it. The result is what Guardians of the Galaxy director James Gunn and lots of critics call the funniest Marvel movie yet.
Find out for yourself when Thor: Ragnarok thunders into theaters on Nov. 3.