October 2017 Trailers That'll Blow You Away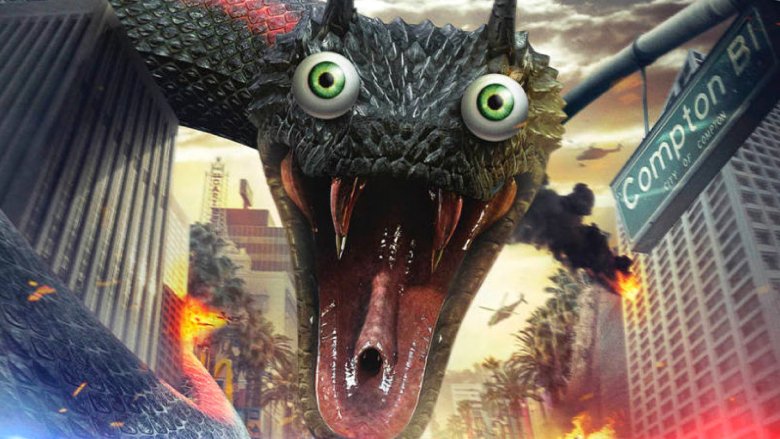 October has been chock full of amazing movie trailers, thanks in part to huge November releases like Thor: Ragnarok and Justice League, as well as movie studios trying to pump audiences up at big events like New York Comic-Con. With the sheer volume of amazing trailers hitting the web each day, it can be hard to keep up—which is why we've combed through every one and picked the cream of the crop for your viewing pleasure. Here are the most amazing movie trailers released so far this month.
Jim and Andy: The Great Beyond - Nov. 17
Jim Carrey took a full Method approach to playing comic Andy Kaufman in the biopic Man on the Moon. Now, 18 years after the actor won a Golden Globe for his performance, Netflix is revealing just how much Carrey had to do to get there in a new documentary titled Jim and Andy: The Great Beyond. 
The trailer is made up mostly of behind-the-scenes footage taken during the filming of the 1999 movie, although it also intercuts it with a recent interview with Carrey talking about the film, his process, and how he feels about it today. Carrey describes his methods as "out of my control," and the trailer does a good job of illustrating exactly what he means. If you're a Carrey fan, loved Man on the Moon, or just enjoy looking at movies from behind the scenes, this is a documentary you won't want to miss.
I Love You, Daddy - Nov. 17
Louis C.K.'s I Love You, Daddy got its first trailer in October. The black-and-white film, which C.K. shot in secret, stars the comedian as Glen, a TV writer who goes to great lengths to try to stop his 17-year-old daughter China (Chloe Grace Moretz) from dating Leslie Goodwin, a much older filmmaker played by John Malkovich.
The trailer highlight's C.K.'s trademark range between comedic and tragic as Glen tries to deal with Leslie's advances on his daughter. Although the film has been met with mixed reactions from critics, the trailer does a good job at putting together a quick and engaging presentation of the story, while still making viewers curious to see more.
Justice League - Nov. 17
Justice League has made this roundup a couple of times in the past, but this newest trailer has one big thing that sets itself apart from the film's previous marketing material: Superman. Clark Kent (Henry Cavill) finally made his debut in the movie's final trailer, and, although he only showed up in what appears to be a dream sequence, we're still pretty ecstatic to see Supes back in the superhero fold. 
There's lots of other stuff to love in this latest trailer as well. Teases of how the world is dealing post-Superman hint at a grim future, but the appearances of the rest of our favorite heroes show that things are going to get better. The movie's expected heroics are still there, and although some may worry that it's showing too much of the battles ahead, we're still certain that there's plenty left to be seen when it finally arrives in theaters.
Hangman - Nov. 24
Al Pacino has to catch a killer in the trailer for his upcoming thriller Hangman. In the film, Pacino plays homicide detective Ray Archer, who, along with his criminal profiler partner Will Ruiney (Karl Urban), has to track down a serial killer who's terrorizing the town with a vicious version of the child's game Hangman. 
Gimmick-driven serial killer stories are old hat at this point, but Pacino's performance seems like it could set Hangman apart. The actor is perfectly gruff throughout the trailer, selling lines that would have sounded ridiculous coming out of almost any other actor. This is a game we're getting more and more excited to play.
Star Wars: The Last Jedi - Dec. 15
Even the most casual internet users couldn't miss the porg takeover that happened after the furry creatures made their debut in the first full trailer for Star Wars: The Last Jedi. And once you get past the epic porg cuteness, it's easy to see that there's a whole lot of other stuff going on in the action-packed trailer. Teases of Luke (Mark Hamill) going to the dark side and Rey (Daisy Ridley) pursuing an alliance with her sworn enemy Kylo Ren (Adam Driver) show that the trilogy won't slow down during its middle installment, while glimpses at favorites like Leia (Carrie Fisher) and Finn (John Boyega) in trouble are guaranteed to keep viewers on edge until the film debuts.  
Beyond Skyline - Dec. 15
If you didn't feel like the 2010 sci-fi thriller Skyline needed a follow-up, the trailer for the sequel may change your mind. Beyond Skyline stars action veteran Frank Grillo as a man hellbent on getting his son back after he's abducted by aliens. For fans of the first movie, writer Liam O'Donnell has returned, also stepping into the director's chair this time around.
Even though the premise sounds a bit ridiculous, Grillo's performance, backed up by some stellar supporting actors and some impressive visual choices from O'Donnell, fully sells it in the trailer. Although there doesn't appear to be much new happening here, the trailer aptly sells the alien drama with some intense visuals and sounds. This sequel may have never needed to happen, but we're still very excited to see it. 
Bright - Dec. 22
Netflix is going big budget for the action fantasy film Bright, which stars Will Smith as a cop in a mythical version of Los Angeles populated with elves and orcs alongside humans. The movie got an epic new trailer in October, showing off more of Suicide Squad director David Ayer's gorgeous visuals and more of Smith's on point comedic timing.
In the film, Smith plays Officer Ward, who has the tough task of being partnered with the first orc to join the police force, Jakoby (Joel Egerton). The two don't get along at first, and there's a lot of tension due to the hatred of orcs prevalent throughout the city. Things get even more complicated for the duo when a simple disturbance call leads to the discovery of a magic wand, an incredibly powerful artifact of the Dark Lord's war against humanity that allows someone to have whatever they desire. When the wand is used to unleash chaos on the city, Ward and Jakoby have to come together in order to save humanity.
Phantom Thread - Dec. 25
Daniel Day-Lewis is officially retiring from acting (or so he says), so the trailer for his upcoming film Phantom Thread may be the last first look we get at one of the actor's brilliant performances. In the movie, Day-Lewis plays renowned dressmaker Reynolds Woodcock, whose life as a fashionable womanizer starts coming apart at the seams when he falls in love with the strong-willed Alma (Vicky Krieps).
Dressmaking may not sound like the most thrilling of professions, but Day-Lewis manages to make everything interesting through his powerful acting. He's also not the only star of the film—Krieps is also impressive, as is Lesley Manville as his sister Cyril. Considering the success director Paul Thomas Anderson had while working with Day-Lewis on There Will Be Blood, this seems like it can't miss.
12 Strong - Jan. 19, 2018
Chris Hemsworth has to lead a team of A-listers into war in the first trailer for 12 Strong. In the movie, Hemsworth plays Captain Mitch Nelson, a man who, following the 9/11 attacks, has to lead his team on a dangerous mission in Afghanistan to try to convince the general of the Northern Alliance (Navid Negahban) to join forces with them to fight the Taliban.
Hemsworth does well at selling his desperation and emotion throughout the clip's action sequences as well as its quieter scenes, and his supporting cast, including Michael Shannon, Michael Pena, and Trevante Rhodes, is also impressive. Although the trailer definitely loses some points for pulling out of its beautiful final sequence with an unnecessary voiceover of the title, this still has us pumped for January.
Den of Thieves - Jan. 19, 2018
Gerard Butler gets his own Heat moment in the trailer for Den of Thieves. In the film, Butler plays Nick Flanagan, described as "the original gangster cop." Nick uses some questionable methods to get the bad guys, but he gets the job done—something which will come in handy when he's pitted against the most successful bank robbers in California.
Those robbers, who include 50 Cent, O'Shea Jackson Jr., and Pablo Schreiber, are planning what seems to be an impossible heist, looking to rob the Federal Reserve Bank in downtown Los Angeles, described as "the only bank that's never been robbed." As Nick says, these guys are "addicted to heists," so they're going to do whatever it takes to get their next fix—even if it means shooting their way through a lot of people. Butler is a solid action star, but with his exciting supporting cast, this is a movie where you may not know whether to root for the cops or the robbers.
Death Race: Beyond Anarchy - Jan. 30, 2018
Danny Glover joins the Death Race franchise in the trailer for the upcoming installment, Beyond Anarchy. The latest chapter in the car crash-heavy series seems like it hews pretty closely to the rest, featuring a new racer in Zach McGowan's Connor, with Glover playing his mentor.
The trailer features a brief return for franchise heavyweights Danny Trejo and Frederick Koehler, but focuses mostly on the newcomers. Still, there's a lot about this film that should feel familiar for fans of the franchise, including the intense visuals and the constant need for speed. There may not be much new to see here, but we're always ready for another Death Race. 
Winchester - Feb. 2, 2018
Helen Mirren is going to star in a horror movie, and if that's not already enough to get you on board, it has an absolutely terrifying trailer that should scare you all the way to the cineplex. In the film, Mirren plays Sarah Winchester, a real-life heiress who put her entire fortune into the Winchester mansion, now known as the Winchester Mystery House. The creepy abode is now one of the most popular haunted houses in the country, and Winchester: The House that Ghosts Built will give you all of its spooky secrets.
The movie follows Sarah as she begins to believe she's cursed after her husband and child meet sudden and unexpected deaths. Although Sarah is first visited by a doctor (Jason Clarke) who thinks she's crazy, he soon comes to believe she could be telling the truth. With Jigsaw directors Peter and Michael Spierig on board and an insane amount talent in front of the camera, Winchester looks absolutely terrifying.
Black Panther - Feb. 16, 2018
All hail the king in the first full trailer for Black Panther, which Marvel dropped on unexpecting fans one bleary October morning. The epic trailer builds amazingly on top of the buzz set off by the film's teaser, revealing more of its gorgeous settings, strong character building, and exciting action sequences.
The trailer does a good job of revealing very little in the way of specifics about what'll happen in the film, leaving a lot to discover when the movie hits theaters early next year. However, everything it does show is a perfect combination of music, visuals, and sparse dialogue—all wrapped up in a sleek presentation that'll get your heart racing and your blood pumping.  
Thoroughbreds - March 9, 2018
Anya Taylor-Joy and Olivia Cooke have a murder to plan in the trailer for their upcoming dark comedy Thoroughbreds. In the film, Taylor-Joy plays Lily, a polished, upper-class teenager who seems to be living the perfect life—she attends a fancy boarding school and she recently landed a coveted internship. Her life starts to change when she catches back up with her old friend Amanda (Cooke), who, after killing a horse, became a social outcast. 
Together, the two eventually come up with a plot to kill Lily's stepfather Mark (Paul Sparks), recruiting Anton Yelchin's Tim, a local drug dealer and registered sex offender, to help them with their bad deeds. It's their interactions with Tim that make up most of the NSFW trailer, which injects a lot of humor while teasing just how bad these two good girls can get. With already stellar reviews from its Sundance Film Festival premiere, this seems like a must-see.  
Pacific Rim: Uprising - March 23, 2018
The Jaegers are back in the trailer for Pacific Rim: Uprising. The film, a sequel to the 2013 hit, stars John Boyega as Jake Pentecost, the son of Idris Elba's Stacker Pentecost from the original film. Alongside some familiar faces and some new stars, Jake has to learn how to fight back when a new Kaiju threat emerges.
Guillermo del Toro may not be back in the director's chair, but his replacement Steven S. DeKnight (Marvel's Daredevil) seems up to the difficult task, kicking off the trailer with some powerful imagery. This intensity continues throughout, sold well by Boyega in another impressive performance. Pacific Rim was a pleasant surprise, and Uprising seems set to continue to build on its impressive legacy.
Blockers - April 6, 2018
John Cena is clearly trying to become the next Dwayne Johnson, and if his hilarious performance in the trailer for his upcoming comedy Blockers is any indication, he could be well on his way. In the film, Cena plays Mitchell, a father who sets out to stop his daughter from losing her virginity at prom. He'll be joined in his quest by Leslie Mann's Lisa and Ike Barinholtz's Hunter.
The trailer mostly focuses on the parents discovering their teen daughters' sex pact, deciphering their plans by finding out the hidden meaning of emojis. The parents' ever-escalating effort to keep their teens from making a bad decision includes figuring out what Vin Diesel would do, doing anything for love, and butt chugging. We're not entirely sure exactly what's going on here, but we definitely want to see more.
New Mutants - April 13, 2018
The X-Men will hit the big screen more than once in 2018, but New Mutants looks like it could be a terrifying new outing for the superhero group. In New Mutants, five youngsters, played by some of Hollywood's biggest rising stars—including Game of Thrones' Maisie Williams, Stranger Things' Charlie Heaton, and Split's Anya Taylor-Joy—are held in a secret facility against their will. While there, they must battle the dangers of their powers and the sins of their pasts to try and escape. 
Director Josh Boone promised months ago that the film would essentially be a horror movie but with X-Men, and the film's first trailer was absolutely terrifying, a non-stop thrill ride from start to finish that perfectly combined mutant powers with the well-worn tropes of the horror genre. We're ready to get scared.
Replicas - 2018
In Replicas, Keanu Reeves plays Will Foster, a neuroscientist who decides to find a way to clone and resurrect his family after they're killed in an accident. However, his goals put him at odds with the authorities and cause conflict within his family, as they all struggle with the revelations that they're really dead. 
Though Replicas hasn't yet been finished and doesn't have an official release date, the trailer effectively sets up Will's desperation and underscores how difficult his choices will be for him and his family. There's lots of cool robot action to love here as well, in what looks to be another fun Reeves-led sci-fi extravaganza.  
Snake Outta Compton - 2018
If you chuckled when hearing the title Snake Outta Compton, you'll probably get a kick out of the trailer. The aptly titled monster movie follows a young rap group who are *this close* to making it big when their city is attacked by a giant—you guessed it—snake. Together, they need to find a way to take down their bad science experiment of an enemy, all while maintaining their cool.
Snake Outta Compton is scheduled to arrive in theaters during summer 2018, and even though it doesn't have an official release date yet, we're already itching to get tickets. The trailer is beyond ridiculous—a mash-up of bad special effects and overwrought acting—but everything about it screams fun. We're always down for a ridiculous creature feature, and this one looks non-stop entertaining.