Tessa Thompson Wants The Same Thing For Valkyrie's MCU Love Life As The Rest Of Us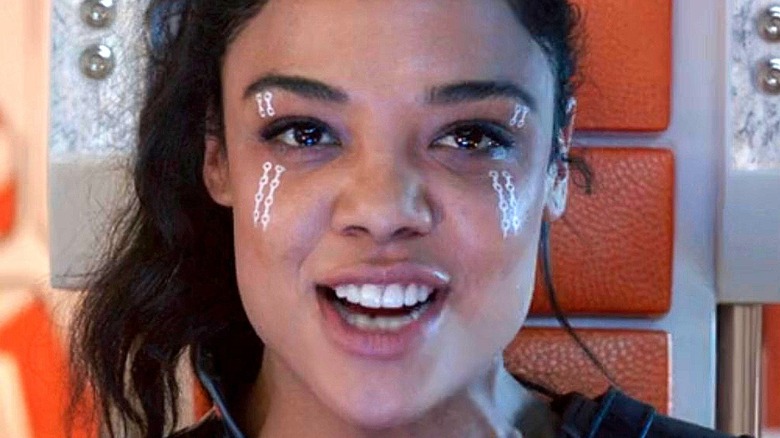 Walt Disney Studios Motion Pictures
With the release of "Thor: Love and Thunder" to cinema screens, all eyes are on the latest installment of the Marvel Cinematic Universe. And a good proportion of those eyes are specifically on Valkyrie (Tessa Thompson), the bisexual and bored warrior-king whom CNN reports is the first LGBTQ superhero in Marvel movies. This is an important milestone for representation within the MCU and offers exciting promise for potential future storylines.
It remains to be seen what the future holds for Valkyrie and her little-explored love life, but in a recent interview, Thompson herself spoke on what she'd like to see happen once her character gets a little more free time to do some dating. As it seems, it's something for which MCU fans have been clamoring for some time now.
Actors don't always get much input into narrative developments, and fans don't always see their daydreams come true on the big screen. But it is a good sign that Thompson seems enthusiastic about the prospect of a romantic pairing with one of her fellow Marvel superheroes on screen.
Thompson says she'd be okay with seeing Valcarol happen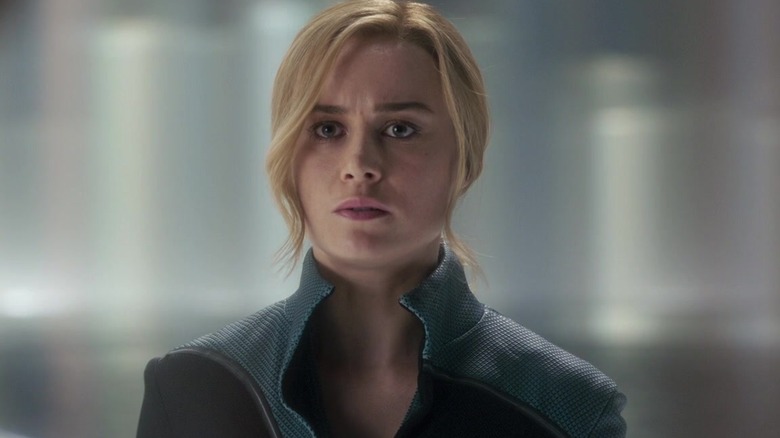 Walt Disney Studios Motion Pictures
The idea of a Valkyrie/Carol Danvers has been in the air for years now (via Them), so it only makes sense that the topic would come up in promotion for "Thor: Love and Thunder." And it did in an interview with Pinkvilla when Tessa Thompson was asked her thoughts on "Valcarol," the fandom-coined nickname for a theoretical relationship between Thompson's Marvel Cinematic Universe character Valkyrie and Brie Larson's Carol Danvers, who is better known when she's wearing her superhero costume as Captain Marvel.
"I can't speak yet to Val," said Thompson, drawing a distinction between her own personal feelings and those of the character she plays. "She hasn't had a ton of time to focus too squarely on her love life since she's been besought with a lot of kingly duties."
Having said that, Thompson went on to profess that there are "many fish in the sea" for a single immortal Asgardian in the MCU, before giving her own approval to the prospect of one of those fish being Captain Marvel herself. "Brie Larson is a good friend of mine," Thompson said, "and I love spending time with her. So, I wouldn't be mad at it, for sure."
So there you have it. It's far from the promise of a Valcarol pairing that fans might wish for, but it certainly doesn't seem to be off the table as of now –- so stay tuned.