Why Scott Adsit Thinks Baymax Is Better Suited For A Series Than A Sequel - Exclusive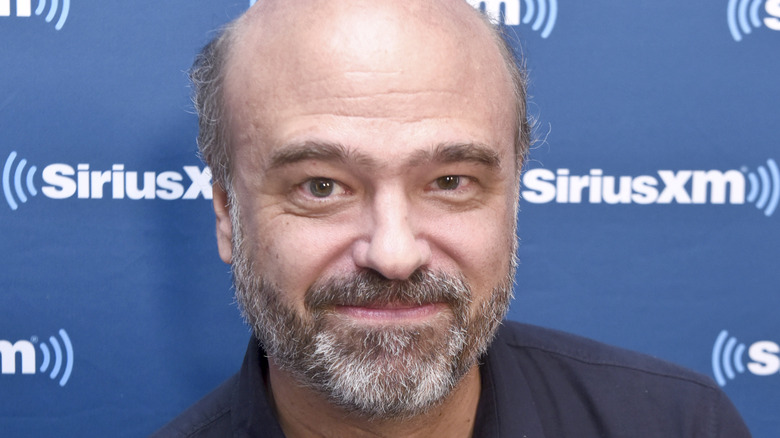 Vivien Killilea/Getty Images
In 2014, Marvel comics character Baymax was brought to life on the big screen in the feature-length animated Disney film "Big Hero 6." The action-packed comedy-adventure follows the giant, inflatable robotic nurse (voiced by Scott Adsit of "30 Rock") and his companion Hiro Hamada (Ryan Potter) as they assemble an unlikely group of superheroes to battle a masked villain.
"Big Hero 6" was a huge hit, grossing $222.5 million at the U.S. box office alone (per Box Office Mojo), and has so far spawned two TV show spin-offs: "Big Hero 6: The Series," which ended in 2021 after three seasons, and the new six-episode "Baymax!" that's now available exclusively on Disney+. However, there's no feature-length sequel in the works yet, which is just fine with Adsit for now.
During an exclusive interview with Looper, the actor and comedian — who once again voices the lovable robot on "Baymax!" — explained why he thinks Baymax is better suited for a series than a sequel and revealed whether there might be a second feature-length film in the future.
The series skirts 'big-screen excitement' for more 'emotional content'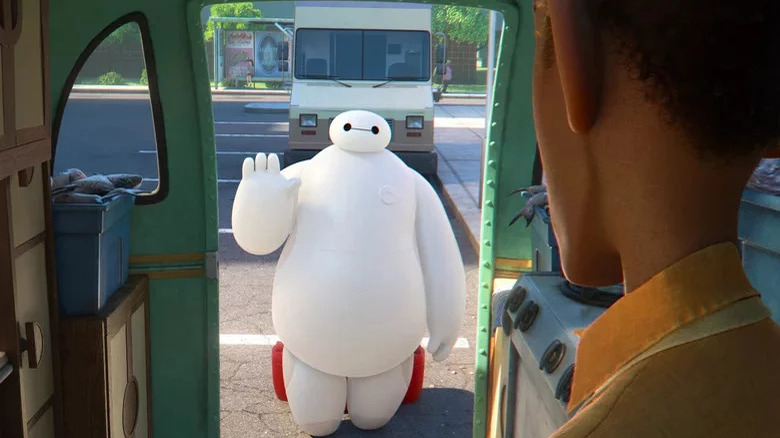 Walt Disney Studios
In the six-episode series "Baymax!," the pudgy white robot with a heart of gold sets out to do what he does best in the fantastical city of San Fransokyo: help people. From Aunt Cass with an injured ankle to a stray cat named Yachi who accidentally swallows a Bluetooth earbud, Baymax is there to gently — and hilariously — assist with the situation.
The subtlety of the series is what Scott Adsit thinks makes it so compelling. But he also admits that such a nuanced approach wouldn't necessarily make a good movie.
"This 'Baymax' series is unique because it has the opportunity to spend time with things that may not be big-screen excitement," he said. "It's emotional content. It's emotionally exciting to watch people take a step into the next chapter of their lives, which is essentially what's happening in each one of these episodes. Baymax gets to do something in the series which he may not have time to do in a big plot-driven movie, which is go around and gently help people, his whole purpose for being."
As for whether Adsit hopes to make a sequel to the 2014 "Big Hero 6" feature-length film, his answer is simple: "I certainly hope we get a sequel. Sure, I would love it. I love visiting these characters in San Fransokyo."
All six episodes of "Baymax!" are now exclusively available on Disney+.