The Terrifying Way James Caan Prepared To Play The Godfather's Sonny Corleone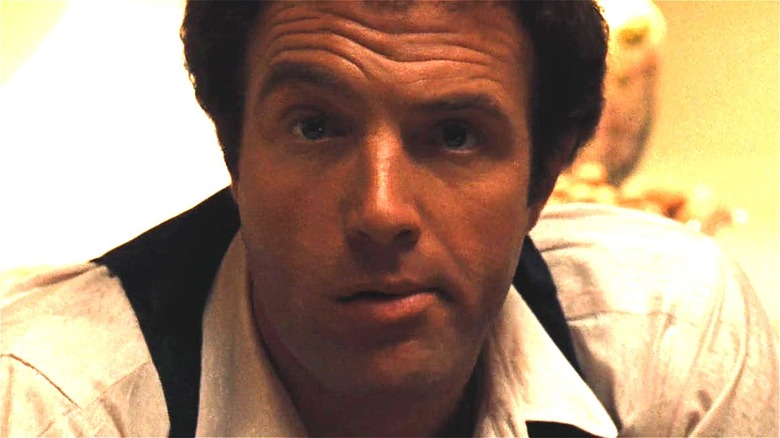 Paramount Pictures
James Caan went above and beyond for his role in 1972's "The Godfather." Over the course of his storied screen career, Caan gave memorable performances in a number of beloved films, including 1981's "Thief," "1990's "Misery," "and 2003's "Elf." However, Caan will always be most well-known for his iconic, scene-stealing performance as Sonny Corleone in "The Godfather."
Despite being surrounded in that film by a number of acclaimed heavy-hitters, including Al Pacino, Diane Keaton, Marlon Brando, and Robert Duvall, Caan managed to turn in a standout performance as Michael Corleone's hot-headed brother. Consequently, his performance as Sonny famously made Caan one of the four actors who earned Oscar nominations for their performances in "The Godfather" (via IMDb).
Of course, in addition to receiving acclaim for its direction, acting, and writing, "The Godfather" has long been applauded for how authentic and lived-in it looks and feels. Its director, Francis Ford Coppola, has even spoken at length about how he tried to direct the film with his own experiences as an Italian American citizen in mind. However, Coppola wasn't the only person involved in "The Godfather" who tried to make sure that the film felt as authentic as possible.
James Caan became friends with a real-life mobster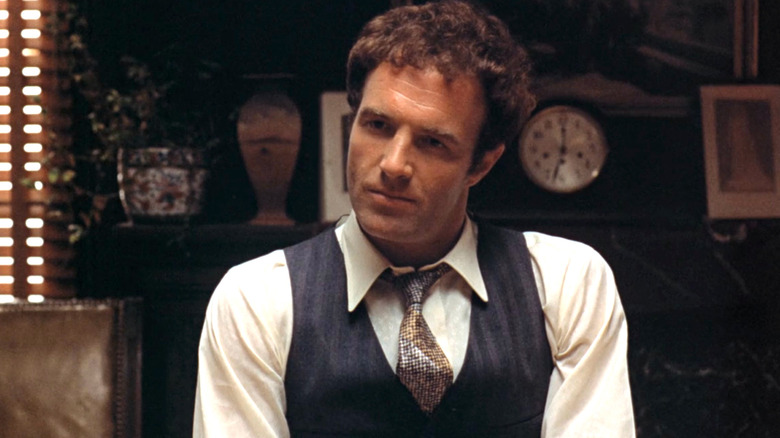 Paramount Pictures
During the filming of "The Godfather," James Caan spent a lot of time familiarizing himself with the world of organized crime. He did so by befriending and hanging around with men who had ties to well-known mob families, including Carmine "The Snake" Persico. According to The New York Times, Caan actually spent so much time with Persico that undercover agents of the US government actually flagged him as a possible up-and-coming gangster.
By the time he was put on trial in the mid-1980s for, among other things, labor racketeering and extortion, it was said that Persico had risen to become the leader of the notorious Colombo crime family (via People). In case that wasn't terrifying enough, The New York Post also reported in 2019 that Persico began to be called "The Snake" because of a failed attempt he made at garroting another gangster to death. Notably, that same method of murder is used to kill a mob enforcer known as Luca Brasi (Lenny Montana) in "The Godfather."
Despite his violent reputation, Persico still formed a genuine friendship with Caan. As a matter of fact, Caan even showed up to support Persico when he was put on trial in 1985 (via The Los Angeles Times). Apparently, Caan was even seen giving Persico a kiss on the cheek at said trial.
In other words, it seems safe to say that Caan was willing to do quite a lot to make sure that he was properly prepared to give his memorable turn as Sonny Corleone in "The Godfather."