Who Plays Axl In Thor: Love And Thunder?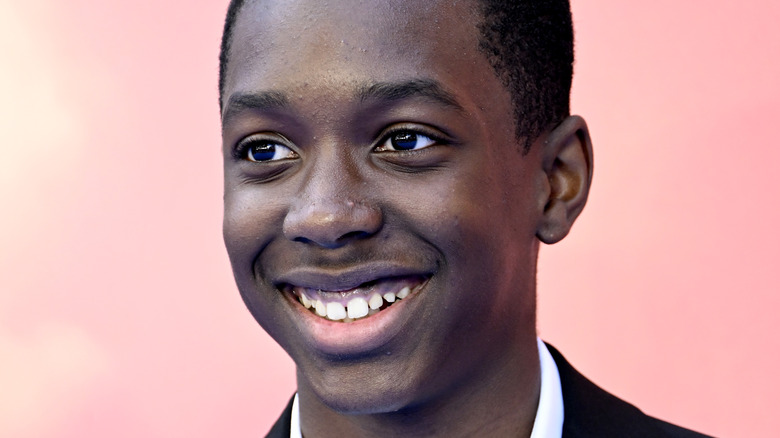 Gareth Cattermole/Getty Images
Contains spoilers for "Thor: Love and Thunder"
One of the more surprising major new characters in "Thor: Love and Thunder" is Heimdall's (Idris Elba) son, Astrid. Orphaned after his father fell in "Avengers: Infinity War," the young Asgardian now resides in Norway's New Asgard, and has grown to enjoy Earth's music. In fact, he's followed the movie's general Guns N' Roses theme and renamed himself Axl after the band's vocalist, Axl Rose. 
Axl and Thor (Chris Hemsworth) are somewhat at odds about young Heimdallson's new identity, but they end up forming a pretty efficient long-distance team after Gorr the God Butcher (Christian Bale) abducts New Asgard's children to lure Thor into the Shadow Realm. It turns out that Axl has the same all-seeing powers as his father did, and Thor becomes his guide in using them. At the end of the movie, Axl gets to taste even more serious power when Thor gives him and the other kidnapped children temporary thunder god powers.  
In other words, Axl's role in the movie is surprisingly substantial, and because of his Heimdall-style powers, he seems destined to occupy his father position in the Marvel Cinematic Universe once he grows up. Since the character might very well hang around in the MCU for the foreseeable future, let's take a closer look at the actor who plays Axl. 
Kieron L. Dyer is only at the beginning of his career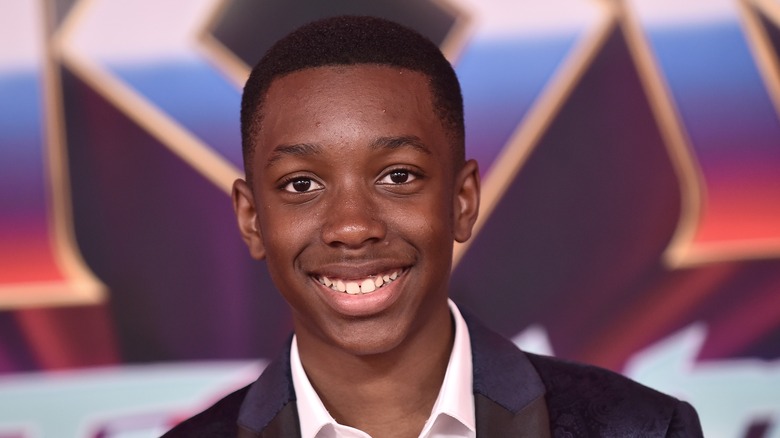 DFree/Shutterstock
Though he's a relative newcomer in the industry, Kieron L. Dyer handles his MCU debut like a seasoned pro. His only acting credits before entering the biggest spotlight out there with "Thor: Love and Thunder" are the 2020 Netflix Holiday movie "Jingle Jangle: A Christmas Story" — in which he appeared opposite heavy-hitters like Forest Whitaker, Keegan-Michael Key and Phylicia Rashad — and the Knowledge Kids animation "The Brilliant World of Tom Gates." 
Dyer himself knows very well how amazing his career path has been. "It's been crazy," he said in a red carpet interview with Screen Slam. "Like, I've watched Marvel premieres for a while on YouTube and on Instagram, and it's really, crazy to just be here. It's so big, it's everyone. Everyone's here." The young actor also expressed his delight at joining the Thor corner of the MCU, having been a fan of the thunder god for quite some time. "I've watched all MCU movies and I love Thor in particular, especially 'Thor: Ragnarok." So it's kind of great to be able to carry on Thor's journey since 'Endgame'." 
Since there's every chance that Axl will appear in future MCU installments whenever New Asgard and its denizens turn up, fans may very well see a whole lot more of the young star in the future.