The Conners Fans Swear They Found A Three's Company Easter Egg On The Show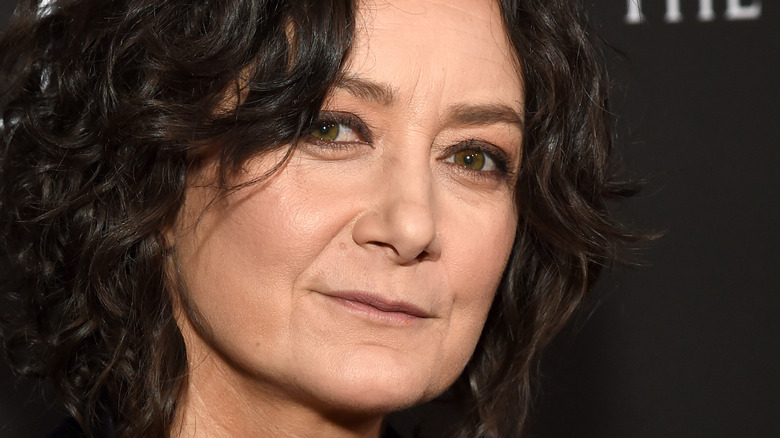 Michael Kovac/Getty Images
From 1988 to 1997, "Roseanne" ruled television on a level that few other sitcoms of its time could reach. Much of America resonated with the humorous but relatable story of a charming blue-collar family trying to get by. The series became such an ingrained part of the pop culture world of the '90s that it wasn't uncommon for "Roseanne" to feature guest stars like Steven Seagal. It also left such a massive impression that many fans championed its return to television, which happened in 2018. However, the series' return has been far from smooth sailing. The revival of "Roseanne" only got one season because controversy with Roseanne Barr herself resulted in the actor ultimately being fired from the show.
For any other sitcom, such an unfortunate situation would spell the complete end. But the series continues today as "The Conners." With more of a focus on Dan (Jon Goodman), Jackie (Laurie Metcalf), Darlene (Sara Gilbert), Becky (Lecy Goranson), and D.J. (Michael Fishman), the show has managed to find its footing and keep its audience for four seasons. "The Conners" fanbase contains some passionate viewers who have loved the Conner family's journey thus far. But fans of the series also seem to enjoy keeping an eye out for potential Easter eggs, including one find they think is related to "Three's Company."
Fans spotted Jack's Bistro in an episode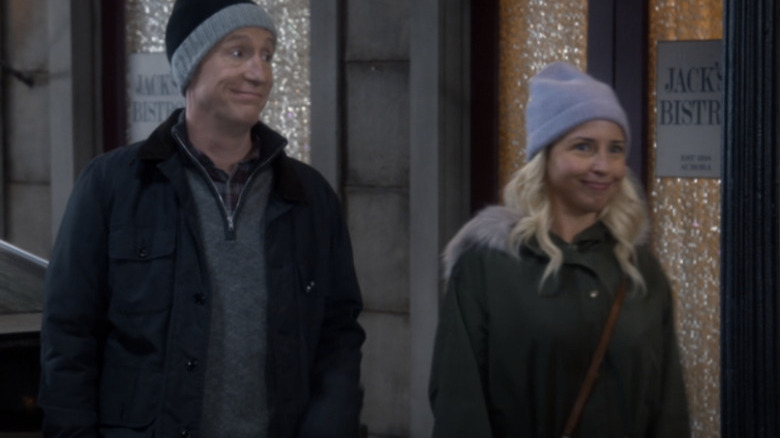 ABC
The plot of the episode "Sex, Lies and House Hunting" has more than enough to keep us glued to the lives of the Conner clan. In the episode, as Darlene goes through the headaches of house hunting, Becky continues her relationship with her professor. As Becky and her professor exit a car before being recognized by other students, the two are next to a restaurant called "Jack's Bistro." Some fans on Reddit couldn't help but think that perhaps the eatery is a nod to Jack Tripper from "Three's Company" and his actor, the late John Ritter. "I was wondering if I was the only one that got that, I immediately thought of Jack Tripper ..." u/ZealousidealLog3575 posted.
In the last two seasons of "Three's Company" and for much of its spin-off, "Three's A Crowd," Jack owned a restaurant called Jack's Bistro (via Three's Company Fandom). The entire incident in "The Conners" may be coincidental, as there's never been a direct connection established between "The Conners" and "Three's Company." However, considering both shows are ABC sitcoms, it is not totally unreasonable to think the familiar-sounding restaurant sign was intentional.