CW Developing DC Comics Adaptation Project 13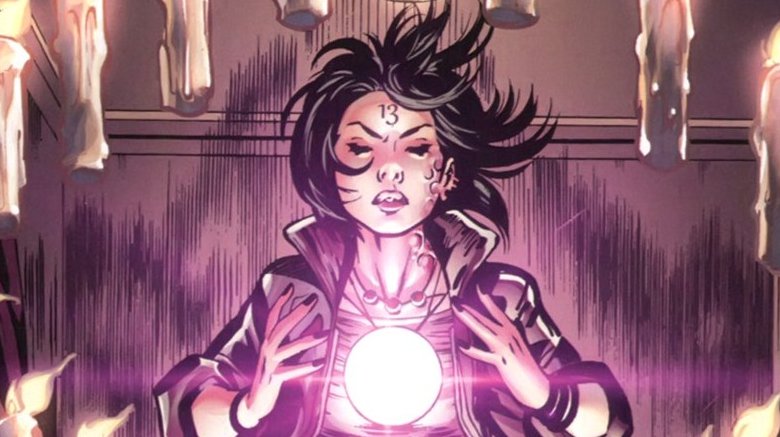 The MCU may be the place to be for superhero action on the big screen, but the CW and its expanding slate of DC comic book shows has got the television side of things locked down. Now it's looking to expand its portfolio even further with another superhero series, executive produced by Elizabeth Banks.
Project 13, as it's being called, will center on the DC Comics characters Traci Thirteen and her father, Dr. Terrence Thirteen. Traci is a forensic scientist in her twenties and a powerful user of magic, and her father is a hardline skeptic—a man of science who believes in rational explanations for supernatural phenomena above all else. Obviously, this causes some friction with his daughter, not to mention making him a little out-of-step in the downright magical DC Comics world.
Together, the Thirteens will investigate paranormal phenomena as a pair of de facto detectives. 
The project is being executive produced by Elizabeth Banks and Max Handelman through their production company, Brownstone Productions. The show is being written and produced by Daegan Fryklind, who previously created and wrote for the supernatural Syfy series Bitten.
Should Project 13 move forward into a full series, it would be the sixth live-action DC Comics adaptation on the CW, joining Arrow, The Flash, Legends of Tomorrow, Supergirl, and the upcoming Black Lightning. 
There's no indication, as of yet, whether or not Project 13 will be a part of the wider Arrowverse, which is comprised of the CW's first four DC shows but, curiously, not Black Lightning, which will by all reports stand on its own—at least for now.
Between the DC shows and the CW's increasing investment into the world of Archie Comics with Riverdale and the upcoming Chilling Adventures of Sabrina, the network is cementing its place as the go-to spot for comic book stories on TV. They've been hitting it out of the park for years now—so we say bring it on.
We'll have more on Project 13, and all of the other CW comic book shows, as news develops.