Scott Haze In Talks To Star In Venom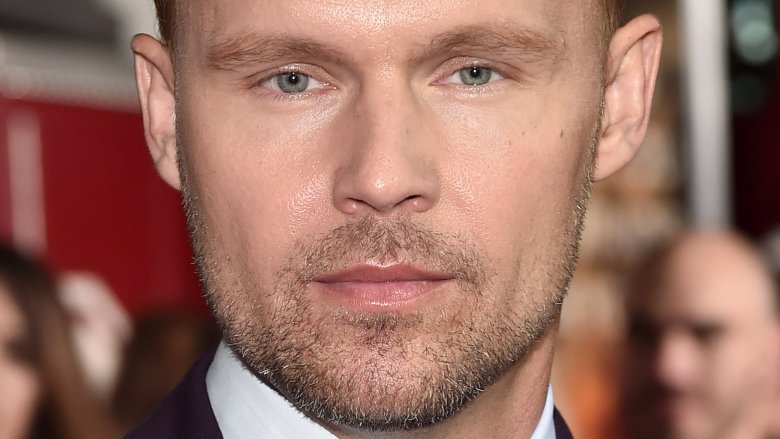 Getty Images
It looks like another actor has just stepped into Venom's web. 
According to The Hollywood Reporter, Scott Haze will reportedly join the Tom Hardy-led Sony film. Details on his character haven't yet been disclosed at the time of writing. 
Haze, who appears in the Miles Teller-led war drama Thank You for Your Service, is yet another actor on the roster for Venom, Sony's first planned spin-off in the shared Spider-Man movie universe. Rogue One: A Star Wars Story actor Riz Ahmed, Oscar-winning actress Michelle Williams, and funny-lady Jenny Slate have all been added to the project's roll call. Sources initially speculated that Ahmed will take on the part of the film's villain, Carnage (also known as Cletus Kasady), but Sony indicated that that was not the case. Ahmed was, however, in consideration for that part at the outset. 
Of course, Hardy heads the whole thing up as Eddie Brock, the character who first became the razor-toothed Venom. Topher Grace previously portrayed Venom in the last installment of Sam Raimi's Spider-Man triology. 
Plot details for Venom are being kept under lock and key at Sony, but we do know that the film is intended to be an R-rated, sci-fi horror take on the villain. We also have a wealth of information on the movie's creative team: Ruben Fleischer (Zombieland) will direct; Scott Rosenberg (Gone in Sixty Seconds) and Jeff Pinkner (The Amazing Spider-Man 2) wrote the script; and Avi Arad, Matt Tolmach, and Amy Pascal are attached to produce the film. Additionally, Sony has stated that Venom will be the catalyst for its own Marvel cinematic universe, which will include the scheduled Silver Sable and Black Cat movie penned by Thor: Ragnarok scribe Chris Yost. 
Haze broke into the mainstream in 2014 in James Franco's adaptation of Cormac McCarthy's Child of God, and later appeared in Midnight Special with Michael Shannon. Beyond acting, Haze also has experience as a director, helming the documentary Mully. He will next appear in Sony's Only the Brave opposite Avengers: Infinity War star Josh Brolin.
Venom is slated to open in theaters on October 5, 2018.