Cristo Fernández Had A Hilarious Reaction To Ted Lasso's Big Earl Moment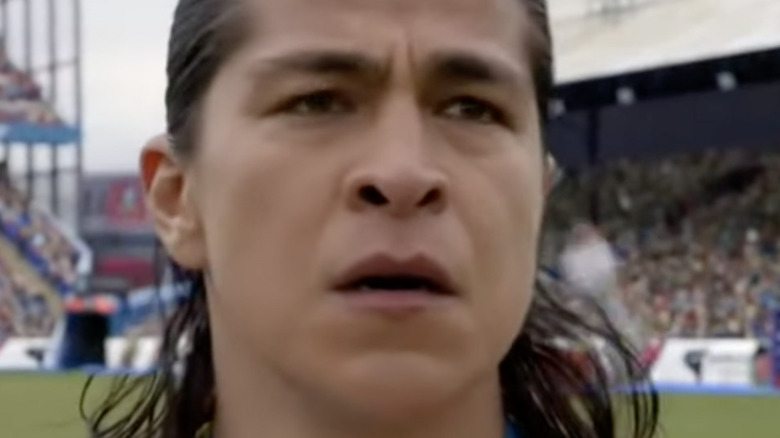 Apple TV+
Since its premiere in 2020, the hit Apple TV+ series "Ted Lasso" has been well-received by viewers. One of the reasons fans adore the heartfelt comedy is the unique personalities that make up AFC Richmond. For instance, the team's sweet striker, Dani Rojas (Cristo Fernández), is rarely seen without a smile. In Season 1, the footballer, who moved from Mexico to the United Kingdom, is thrilled to be a professional player, as evidenced by his enthusiastic proclamation that "football is life." However, in Season 2, Episode 1 ("Goodbye Earl"), Dani's demeanor changes when he inadvertently causes the death of the team's mascot, a Greyhound named Earl, during a match. The devastated striker spirals into a deep depression that impacts his abilities as an athlete. Thankfully, he is able to improve his mental health after receiving counseling from sports psychologist Dr. Sharon Fieldstone (Sarah Niles). 
While his character was horrified by the traumatic moment, Fernández revealed he had a light-hearted reaction to the scene during a live panel alongside his "Ted Lasso" co-stars.
Cristo Fernández had an unexpected reaction to Earl's death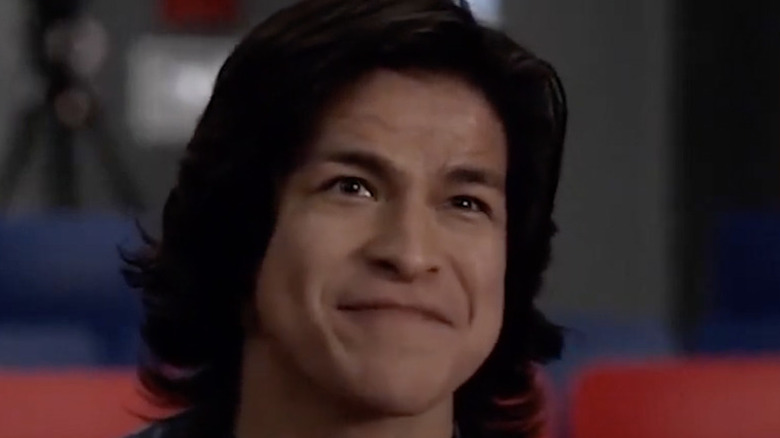 Apple TV+
During the panel, Fernández revealed that he laughed when he discovered Earl's fate. "When I found out about that, I was laughing a lot. And then I was like, I shouldn't be laughing. But no, I think it was a great moment, I'm so happy it happened," explained the actor at the 4:10 mark of the panel. He clarified that he appreciated the scene as it allowed Dani to emote more than just happiness.
"It was just cool to show another side of Dani that was not shown somehow in Season 1 and just to realize that in life, not everything can be all the time smiling and positive. Sometimes life brings you moments that can be tough like killing a dog," stated the actor. He also shared he was happy Dani's trauma served as an introduction to the character, Shannon.
Like Dani, Fernández is resilient in the face of adversity. In an August 2021 interview on "Jimmy Kimmel Live," the actor told guest host Niall Horan that he was a professional football player in Mexico. However, he was unable to continue playing after injuring his knee. Under his mother and father's influence, he stepped away from being an athlete and shifted his passion to acting. During an October 2021 appearance on "The Kelly Clarkson Show," Fernández shared that he auditioned for "Ted Lasso" after receiving his master's degree in acting. According to the "Spider-Man: No Way Home" actor, Dani was envisioned as an Icelandic footballer.
"The role was a guy from Iceland but they liked my audition from what I know now that they kept it and that's why they adapted it to who I am," stated Fernández.