Taika Waititi Shares An Unexpected Confession About Thor: Ragnarok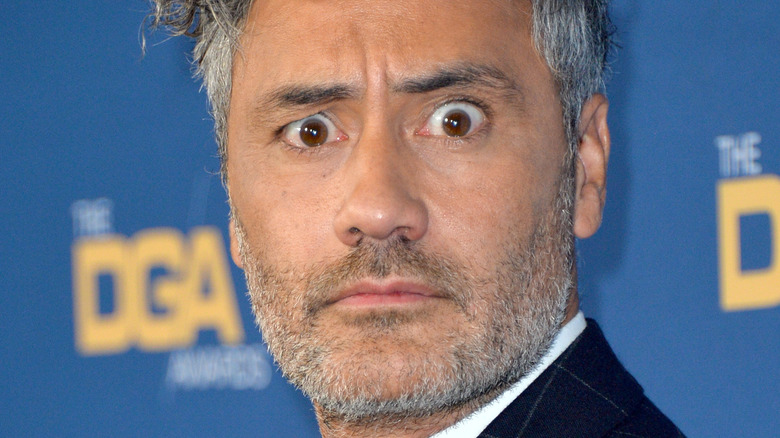 Featureflash Photo Agency/Shutterstock
Taika Waititi has worked in show business for years now, wearing various hats throughout his time doing so. However, it goes without saying that in 2017, his directorial work — and to a lesser extent, his acting work as Korg — on "Thor: Ragnarok" launched him into the stratosphere. The Marvel Cinematic Universe entry was a massive hit by virtually all metrics and showed mainstream audiences what Waititi could do in the director's chair. As one could imagine, he's used that to embark on other professional ventures, but he hasn't left the MCU behind just yet.
July 8, 2022, will host the theatrical arrival of the Taika Waititi-directed "Thor: Love and Thunder." The fourth installment in the "Thor" franchise follows the titular God of Thunder (Chris Hemsworth) as he finds his place in the universe following "Avengers: Endgame." However, the emergence of a god-killing threat known as Gorr (Christian Bale) and Thor's old romantic partner, Jane Foster (Natalie Portman), becoming the wielder of Mjolnir, and thus the Mighty Thor, will send the son of Odin on yet another galaxy-spanning, Stormbreaker-swinging adventure.
As "Love and Thunder" prepares to hit the big screen, naturally, Taika Waititi has spoken about its predecessor, "Thor: Ragnarok," as of late. Although, one of his comments on it is quite surprising, to say the least.
Waititi wishes Ragnarok didn't turn out as good as it did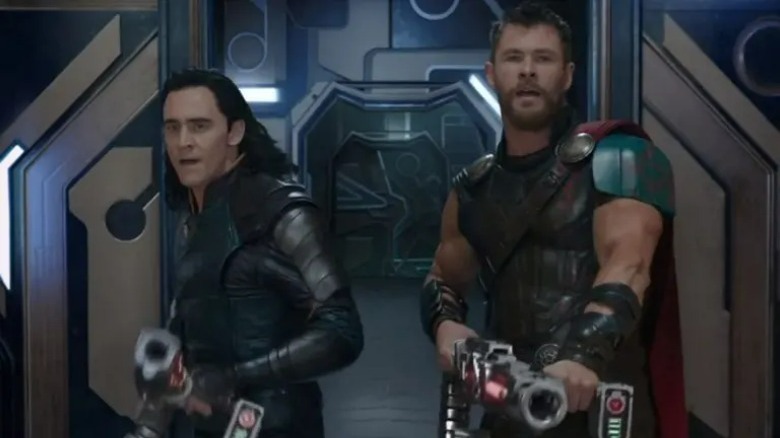 Marvel Studios
Taika Waititi spoke to Rolling Stone on July 5, 2022, where he touched on "Thor: Love and Thunder" and what went into the highly anticipated MCU flick. During the conversation, he made the shocking revelation that he wishes "Thor: Ragnarok" didn't turn out as good as it ultimately did for the sake of "Love and Thunder." "This is a hard film to follow up that one with. Because you're promising stuff to be like, 'Oh, it's gonna be crazy. It's gonna be bigger. It's gonna be more bombastic,'" Waititi admitted, and went on to say that thanks to the combined efforts of all involved, he believes the film checks all of those boxes.
Currently sitting at a 93% Certified Fresh score on Rotten Tomatoes with a critical consensus that reads, "Exciting, funny, and above all fun, 'Thor: Ragnarok' is a colorful cosmic adventure that sets a new standard for its franchise — and the rest of the Marvel Cinematic Universe," "Ragnarok" stands among the most universally adored MCU installments. Even though Waititi feels "Love and Thunder" is a strong follow-up, not everyone who's seen it would agree. The early critic reactions have proven rather divisive, and as of this writing, it holds a 71% Rotten Tomatoes critic score — a far cry from the acclaim "Ragnarok" received.
Time will tell if "Thor: Love and Thunder" is a home run on the heels of "Thor: Ragnarok" or if MCU fans will agree with Taika Waititi that the strengths of "Ragnarok" made it difficult for its sequel to live up to expectations.