The Chicago PD Storyline Fans Thought Was So Exhausting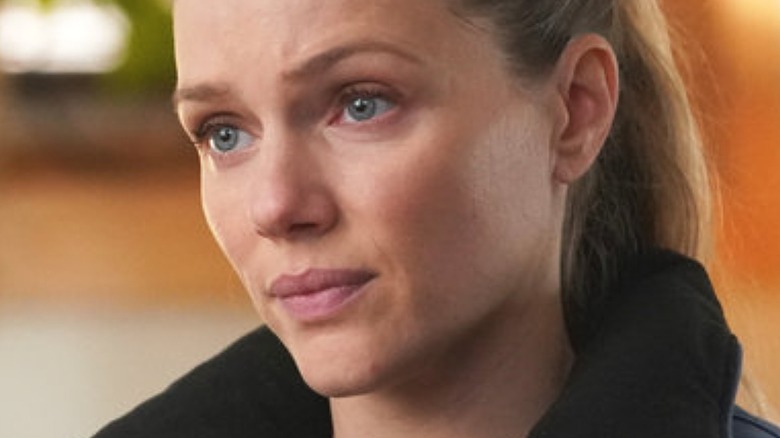 Lori Allen/NBC
Based solely on its length, Chicago cop drama "Chicago P.D." is an unqualified success. In total, it's run for more than 180 episodes and counting across nine seasons since 2014. Additionally, it has a cast of stars who delilver solid, realistic performances for their fans. That said, as may well inevitably happen with any lengthy TV series, "Chicago P.D." fans have shared various criticisms of the show over the years.
For example, among a number of moments that angered "Chicago P.D." viewers was the death of detective Alvin Olinsky (Elias Koteas). Olinsky first shows up in the series' pilot, and remains a core cast member through Season 5, hence why his death upset so many. Furthermore, a "Chicago P.D." Season 9 storyline angered fans due to what some felt was unnecessary drama suddenly surfacing over the past murder of a notorious human trafficker. Even the nature of the Intelligence Unit on "Chicago P.D." confused some viewers, given that it has no exact real-life equivalent.
Another aspect of the show that has likewise come under fire among a contingent of the "Chicago P.D." fanbase is one specific character and her multi-season storyline.
Plenty of Chicago PD fans don't like Bunny Fletcher
Barbara Fletcher, nicknamed Bunny (played by the late Markie Post), first appears in "Chicago P.D." Season 2. Bunny is the mother of Erin Lindsay (Sophia Bush), and therefore also a significant figure in the life of Erin's boss and foster father Hank Voight (Jason Beghe). Bunny, notably, is a fleeting and often difficult presence in Erin's life over the course of her appearances spanning Seasons 2, 3, and 4.
On the "Chicago P.D." subreddit, user jcarr2184 started a thread titled "Does Anyone Else Hate the Bunny Storyline?" simply asking other users the question posed in its title. The most-upvoted comment in the thread, by user imhbuzz, simply reads, "Hated bunny. Hated how Erin couldn't let her go. Miss Erin, but not bunny" — the latter point referring to Erin leaving the Intelligence Unit in Season 4.
User xlxcx, meanwhile, characterized Bunny as something of a crutch for the "Chicago P.D." writers room. Similarly, user suzukigun4life wrote, "I hated the character and the storyline. Erin was one of my favorite characters in the show, but the whole Bunny story was exhausting."
While some users disagreed with the original poster and recounted enjoying Bunny's character and/or her storyline, the majority of commenters concurred that she was an unwelcome presence whenever she appeared on the series.
Members of the Chicago PD cast have described Bunny as a difficult character
For what it's worth, Bunny actor Markie Post herself once brought up the mixed reception she has garnered in an interview with the "Chicago P.D." blog OutofOneChicago. When asked about surprising reactions from fans, Post recounted, "A woman came up to me and said: 'I don't like you, but my husband does, so would you sign this for him?'"
Meanwhile, Erin Lindsay actor Sophia Bush described Bunny as a thorn in Erin's side in a Hollywood Reporter interview about "Chicago P.D." Season 3. "Bunny has really re-inserted herself into Lindsay's life and we know what a negative influence she is," Bush said, describing a storyline in the Season 3 premiere.
While in this case, Bush may not be judging the quality of Bunny's character in the same manner as the series' fanbase on Reddit, she's nevertheless acknowledging Bunny to be an agent of negativity, which is seemingly the very characteristic that put off her strong contingent of haters online.