The Flash Duo Fans Wish Had More Screen Time Together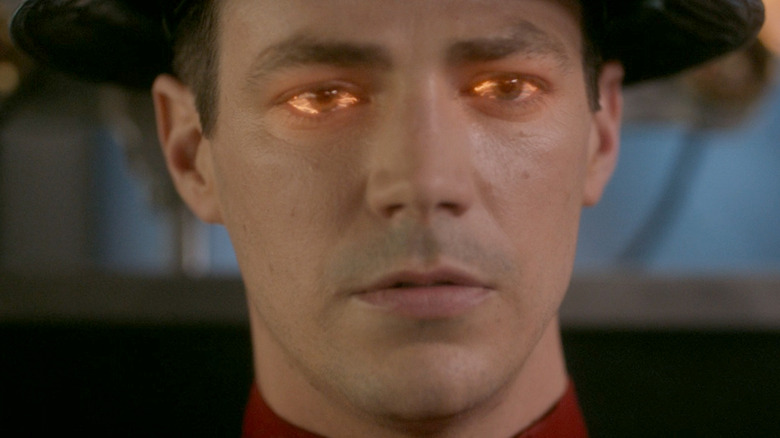 The CW
The CW's longest-running superhero show — so far — is "The Flash," a DC property all about super-powered running. Is that intentional? Probably not, but there's a good dad joke in there, anyway. Across the first eight seasons of programming, Barry Allen (Grant Gustin) goes through a plethora of changes, both in his personal and professional life. At the beginning of the series, Barry is a lonely dork in love with the daughter of the guy who fostered him. Nearly a decade later, Barry is a super fast dork married to the daughter of the guy who fostered him, but he also has friends, now... lots and lots of friends.
So many friends that the CW's Arrowverse (which comprises all of their DC properties) is basically playing musical chairs with who gets to be in any given episode of any given show. One day, it'll be Oliver Queen (Stephen Amell); the next day, it'll be Kara Danvers (Melissa Benoist); and the next day, it'll be both of them and all of their respective team members, because why not? While interconnectivity has led to these shows propping each other up over the years, the constant rotation has also caused certain team-ups to get a little less time in the sun than fans actually want.
Some fans wish that Kid Flash and Flash spent more time together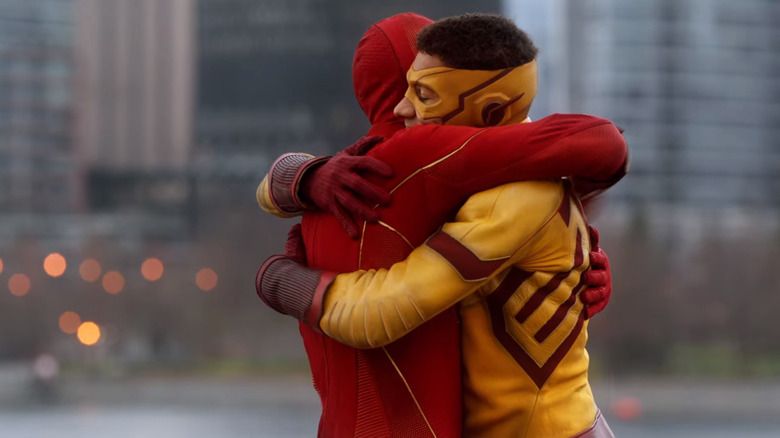 The CW
In a subreddit dedicated to the scarlet speedster's TV show, u/RedRobin576 posted a picture of Wally West (aka Kid Flash) (Keiynan Lonsdale) side by side with the original Flash himself, along with a caption, which read, "I wished they had more screen time together in Season 4." This post received more than 360 upvotes.
To get an idea of why they wanted this, it's important to know how Lonsdale's career with "The Flash" changed over the years. "The Flash" first introduced Wally West in Season 2, but the character didn't actually gain his speedster abilities until Season 3. During his first two seasons on the series, Lonsdale racked up some impressive screen time.
However, the actor's role was considerably reduced in the fourth season, and he only appeared in a total of five episodes. The character subsequently left the show and briefly transitioned to "DC's Legends of Tomorrow," only to exit that series even faster. In canon, Wally chooses to leave so that he doesn't suffocate as a superhero in Barry Allen's shadow. In reality, Lonsdale's official reasons for leaving "The Flash" have always been vague, broadly referring to a drastic personal shift. In the years since his exit, Lonsdale has guest starred on "The Flash" twice.
As his character is still alive and well, and "The Flash" is still airing new episodes, it remains possible that he'll make another return at some point. Indeed, "The Flash" is already confirmed to become the first Arrowverse series to make it to Season 9 (via The Hollywood Reporter). However, given the whispers that Season 9 is likely to be the show's final curtain call, time for such a team-up between the two heroes is running short.