Star Trek Fans Spotted This Next Generation Easter Egg In Strange New Worlds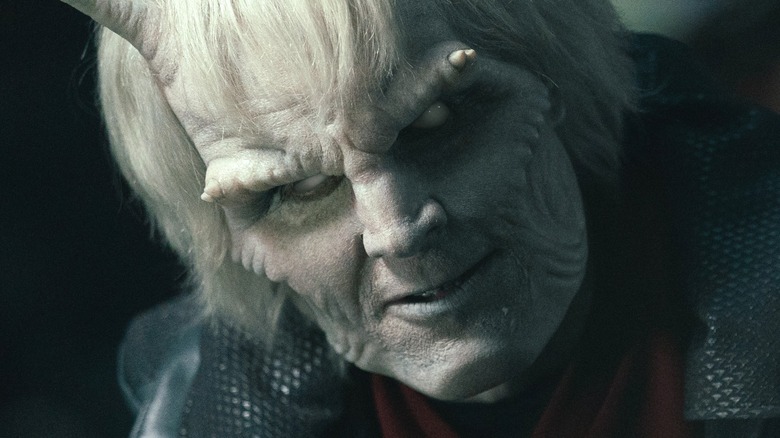 Marni Grossman/Paramount+
Whether you've been throwing up Vulcan hand gestures for decades or have just been indoctrinated into the next-level fandom, there has never been a better time to be a "Star Trek" fan. The franchise continues to grow, adding so many excellent shows to its already stellar lineup of legacy titles. Between "Picard," "Discovery," "Lower Decks," "Prodigy," and "Strange New Worlds," there is plenty of captivating Trekkie content to consume. But the best thing that all of these well-crafted series have in common is that they are littered with references and Easter eggs, paying homage to the much-loved properties that came before them.
This run of "Star Trek" shows has fans on high alert to catch any nods or callbacks, rewatching episodes front to back, checking every inch of the frame, and boldly diving headfirst into the unknown in search of that epic Easter egg. While every title has some of its own to speak of, "Strange New Worlds" seems to have a smorgasbord hidden in every entry for viewers to find. The critically acclaimed endeavor with an excellent Rotten Tomatoes score is no stranger to the Easter egg game, and some of the discoveries made by those watching at home are out of this world.
Not just any Daedalus-class ship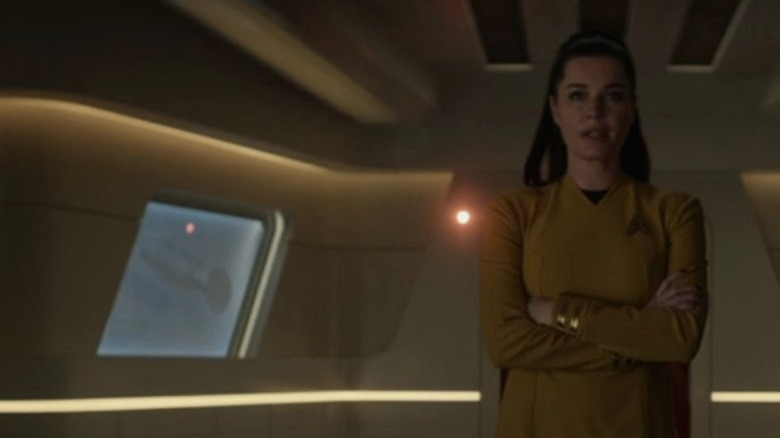 Paramount+
Two starships are on display in Captain Christopher Pike's (Anson Mount) ready room, and the first good look at them happens at the 22:18 mark in Season 1, Episode 3, "Ghosts of Illyria," where they can be seen to the left and right of Una Chin-Riley (Rebecca Romijn). While the ship on the right is clearly the NX-01 Enterprise, production designer Timothy Peel verified via Twitter that the ship on the left is the USS Essex from the "Next Generation" episode "Power Play."
In the earlier entry, Captain Picard (Patrick Stewart) and his crew respond to Essex's 200-year-old distress signal coming from the class M moon of Mab-Bu VI. During their investigation, they discover the truth about what had happened: The prisoners who had been detained for centuries on the lunar surface made a daring attempt to gain their freedom by taking control of the Daedalus-class starship. However, they inevitably failed, resulting in the loss of the Essex and everyone on board.
These Easter eggs are a testament to the series' quality, allowing fans to enjoy the "Strange New Worlds'" narrative and explore every frame looking for mysteries to uncover.