Star Trek: Prodigy Season 2 - What We Know So Far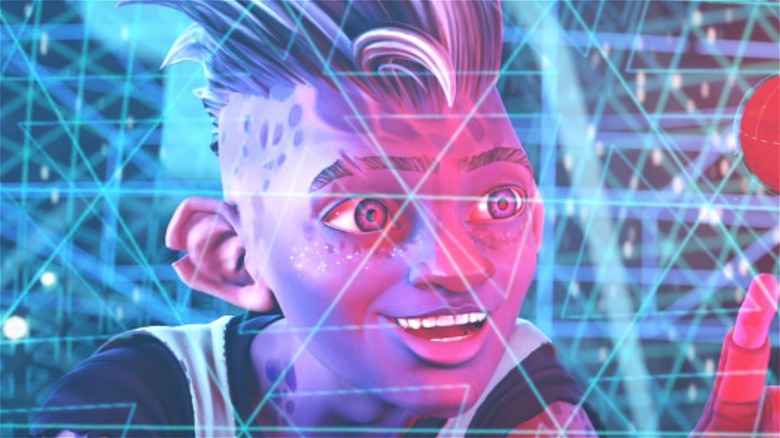 Nickelodeon/Paramount+
"Star Trek: Prodigy" is the latest in a long line of excellent "Star Trek" shows, and a markedly different animated take on the sci-fi franchise than the comedic "Star Trek: Lower Decks." It's also the first major "Star Trek" show that focuses on a bunch of complete space voyage amateurs, who stumble upon a mysterious Starfleet ship called U.S.S. Protostar, and use it to escape their less than ideal living conditions as miners on Tars Lamora. 
Due to the fact that the show begins in the incredibly distant and dangerous Delta Quadrant of the galaxy, the early episodes of "Prodigy" have plenty of world-building to do for a "Star Trek" show, and it'll be interesting to see how the show progresses over the course of multiple seasons. Of course, in order to do that, the show actually needs to have more than one season. Will "Star Trek: Prodigy" become a multi-season phenomenon, or is it destined to remain a one-season wonder? Here's what we know about Season 2 of "Star Trek: Prodigy." 
What's the release date of Star Trek: Prodigy Season 2?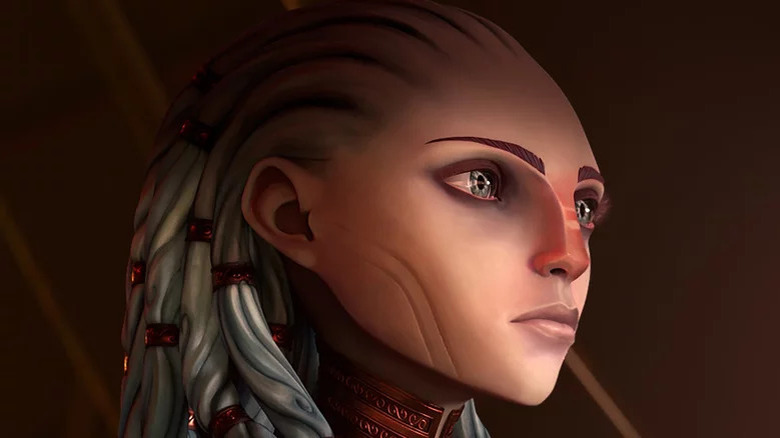 Nickelodeon/Paramount+
"Star Trek: Prodigy" will indeed get a second season, and what's more, it might arrive sooner than you think. The first season's mid-season finale is only beginning to loom on the horizon, but its numbers have been impressive enough that Paramount+ has already confirmed Season 2 is incoming, according to Deadline. This, of course, is a pretty tantalizing prospect for Trekkies who don't like to wait for too long between seasons. 
Considering that the Season 1 mid-season finale airs on November 18, and the back half of the ten-episode season starts airing on January 6, 2022, The season won't end until February 2022. Since Season 2 will reportedly drop at some point in 2022, this means fans should have far less than a year to wait for it. 
It's highly unlikely that the seasons will air back to back, so you probably shouldn't expect "Star Trek: Prodigy" Season 2 before summer 2022 at the very earliest. If Paramount+ intends to follow the first season's evidently successful footprints, it would make sense to air the season premiere at roughly the same time of year. As such, the most logical release date of the new season would be in October 2022.
Who's in the cast of Star Trek: Prodigy Season 2?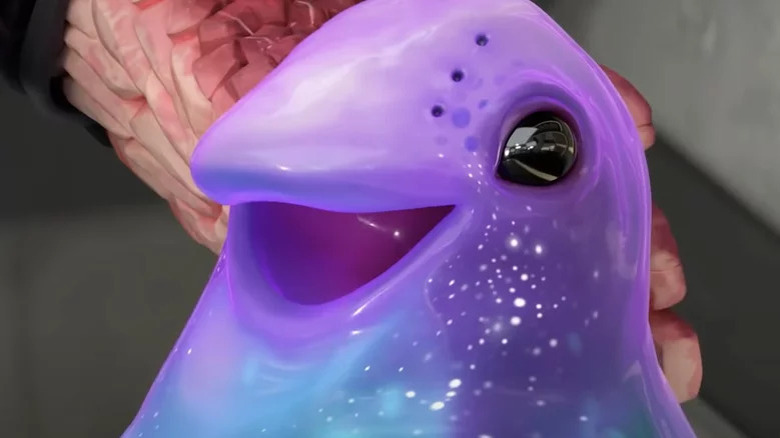 Nickelodeon/Paramount+
We still don't know which characters survive the events of "Star Trek: Prodigy" Season 1, or whether someone jumps ship to explore a particularly interesting planet. As it stands, though, it's pretty easy to wager that Brett Gray's Dal R'EI is the lynchpin of the series going forward, thanks to his role as the closest thing the U.S.S. Protostar has to a captain, and his mysterious origins. Ella Purnell's Vau N'Akat youngster, Gwyn, also seems like she'll be around for a while, which means that his father, the evil Diviner (voiced by John Noble), might also continue to grace the show with his devious attempts to capture the main characters' mysterious starship with the fearsome Drednok (Jimmi Simpson). 
Though it's always possible that the first season will feature a tragic death or departure, it would also be pretty surprising if Rok-Tahk (Rylee Alazragui), Zero (Angus Imrie), Jankom Pog (Jason Mantzoukas), and Murf (Dee Bradley Baker) wouldn't be around in Season 2. As with Season 1, you can probably expect so see plenty of high-profile celebrities in fun recurring or guest roles, as well.
One of the greatest characters in "Star Trek: Prodigy" is, of course, the hologram version of Captain Janeway (Kate Mulgrew), the main character of "Star Trek: Voyager." The AI version of the character is a snarky, yet ever-present and helpful mentor figure to the main characters, which is great ... but also somewhat worrying, considering the fate such characters tend to suffer as the story progresses, and as the heroes learn to get by on their own. Hopefully, Hologram Janeway "lives" to see Season 2, but don't be surprised if this doesn't turn out to be the case. 
What's the plot of Star Trek: Prodigy Season 2?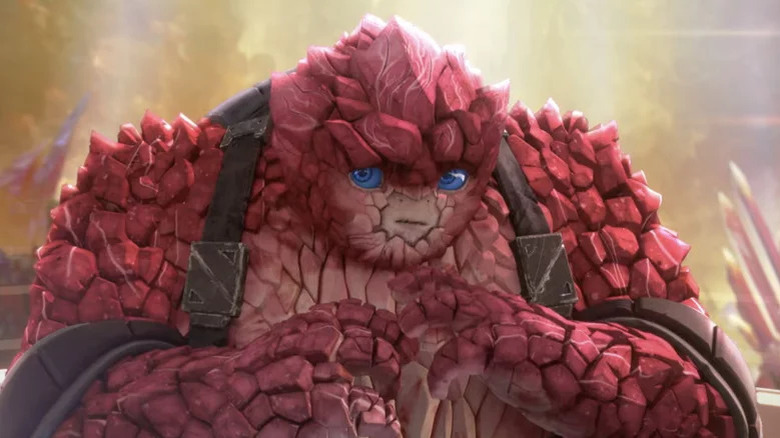 Nickelodeon/Paramount+
Since Season 1 is still ongoing, there's no way to know where the sophomore season of "Star Trek: Prodigy" intends to take things. Provided that the show doesn't plan to deviate from its premise too much, it's probably safe to say that the U.S.S. Protostar will continue its turbulent journey from the remote Delta Quadrant to Alpha Quadrant. Since the majority of the most famous "Star Trek" civilizations hang around in the Alpha and Beta quadrants, it's likely that the motley crew of main characters will run into more and more familiar faces as their journey progresses — think humans, Romulans, Klingons, and the like. 
Due to the show's concept of starting where no man has gone before and boldly working the way back, you can probably expect the characters to bump into plenty of classic "Star Trek" civilizations as their journey progresses.