Stranger Things Star Sadie Sink Comments On Max's Future In Season 5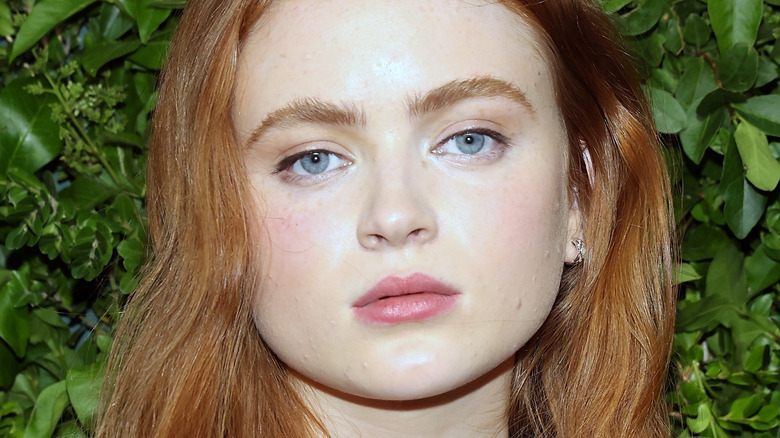 Taylor Hill/Getty Images
Season 4 of "Stranger Things" had fans on edge for its entire run. Following the residents of Hawkins' battle against the mysterious otherworldly foe known as Vecna (Jamie Campbell Bower), the latest batch of episodes went to surprisingly dark places and added more horror elements than previous seasons of the science-fiction drama.
Focusing on a young girl with telekinetic abilities named Eleven (Millie Bobby Brown), "Stranger Things" sees her and her friends fighting off the forces of another dimension called The Upside Down, a sinister and dangerous mirror version of our world.
Sadie Sink has played the spunky Max Mayfield on "Stranger Things" since Season 2. Max finds herself being terrorized by Vecna throughout the latest season, as she is haunted by the death of her stepbrother Billy Hargrove (Dacre Montgomery) and dealing with survivor's guilt as a result. Though she narrowly escapes death twice throughout the season, Max is left in a terrible state in the finale.
Sadie Sink is as worried about Max as fans are
In the Season 4 finale of "Stranger Things," Max has her arms and legs broken by Vecna and appears to sustain trauma to her eyes as well. Though she was left unconscious when fans last saw her, Max is still alive, though she might never be the same. Sadie Sink spoke to Entertainment Weekly about the character's fate while promoting the second part of the show's latest season.
"I'm not sure where we're going and what Max's state is. It's definitely all up in the air right now," Sink said. "I'm just as excited as everyone else to find out where Max is and how she's doing." While fans might have been hoping Sink had the inside scoop on where things were going with Max, it would seem that is not the case.
Touching on her breakout role and Max's iconic escape scene set to Kate Bush's "Running Up That Hill," Sink appeared to be as blown away as anyone. "It was a shock to see the storyline that they had planned for Max," she said. Sink was also moved by the finale. "It's just so heartbreaking."
Still, Sink was happy to see Max grow, even as she dealt with her own insecurities as an actress. "I always had a little voice in my head saying 'you're still the new kid,'" Sink recalled of her experience working on "Stranger Things." After Sink's incredible work in Season 4, it's unlikely that fans feel that way about Max anymore.