Morgan Freeman Cast As Colin Powell In New Biopic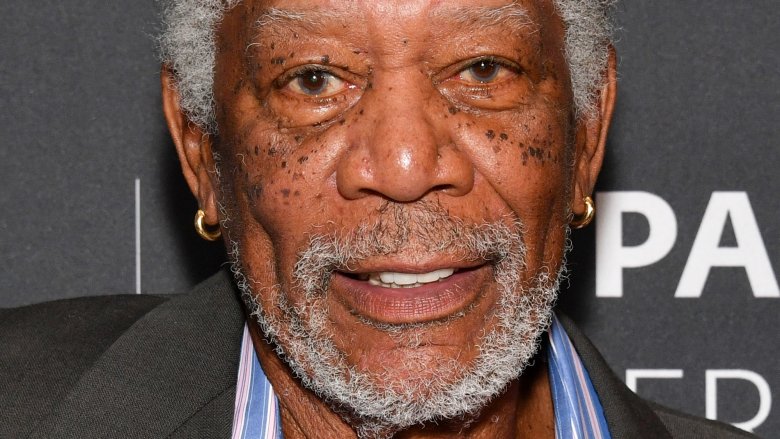 Getty Images
Morgan Freeman has secured another powerful role.
As announced by The Hollywood Reporter, Freeman has been cast as Colin Powell in Powell, an upcoming biopic from Ashok Amritraj's Hyde Park Entertainment.
Reginald Hudlin, who is coming hot off his work on the recent Thurgood Marshall biopic Marshall, sits in the director's seat for Powell, which is said to be set during Powell's tenure at the White House as Secretary of State under the George W. Bush Administration. Ed Whitworth penned the biopic's script, which was on the Black List in 2011. 
American statesman and retired four-star general Powell, who rose through the ranks from a revered Army general to the United States' first African-American Secretary of State, was initially against the country's decision to invade Iraq. He reportedly did not believe that Saddam Hussein, the former president of Iraq, actually had the weapons of mass destruction he claimed he did. However, Powell later made a now-infamous presentation to the United Nations Security Council, pressing for war. None of the weapons Powell cited in his presentation were found, thus discrediting his evidence. Powell has since described the event as a "low point in his career," THR notes. 
Powell will explore the statesman's life leading up to his UN presentation. 
Amritraj and Freeman's producing partner at Revelations Entertainment Lori McCreary are attached to produce. Freeman will serve as an executive producer with Amritraj, Addison Mehr, and Kelly Mendelsohn. 
News of Freeman's casting comes a little over a week after it was announced that Tyler Perry had been cast as Colin Powell in the Christian Bale-led Dick Cheney biopic from director Adam McKay. The legendary actor was last seen on the silver screen in the crime comedy flick Going in Style and is slated to next appear in Disney's fantasy film The Nutcracker and the Four Realms.