Kate Bosworth Is Interested Being Part Of NBC's Blue Crush Reboot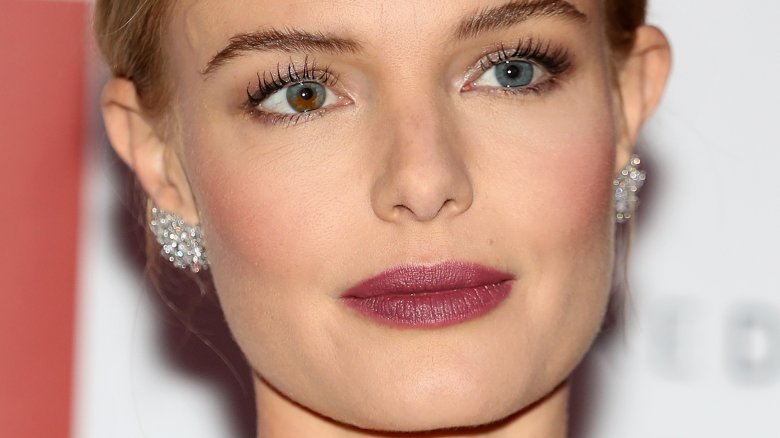 Getty Images
Kate Bosworth is eager to ride the waves once more.
Speaking with InStyle on Tuesday while promoting her new National Geographic television series The Long Road Home, Bosworth revealed that she's "absolutely" interested in being a part of the upcoming Blue Crush reboot. NBC is refreshing the well-loved surf movie, adapting it as a series for the small screen. And while Bosworth, who played the lead role Anne Marie Chadwick in the 2002 original, hasn't yet been approached about reprising her character, she's more than eager to sign on. 
"I'm so grateful to [Blue Crush] and I'm thrilled that it's continuing on. I think it's a very inspirational, empowered story, and so I'm absolutely thrilled. That's something that will always be in my life, and I would love to continue with my character's story. Absolutely," the actress said.
Bosworth continued, discussing about the impact the story had on her at the time, when she was fresh to Los Angeles and somewhat new to the Hollywood acting scene. "It's a role that spoke to me deeply at a time when I was 18 years old, I had just moved out to L.A. and I was reading these kind of blonde, artificial, two-dimensional characters. And then Blue Crush came to me and I read it and I just thought, 'I love this girl. I am this girl. I know who she is. I understand what it means to want to fulfill a dream so badly that you just feel like it's everything to you,'" Bosworth explained. 
And it isn't just Bosworth who feels this way about Blue Crush and its strong female protagonists; the actress stated that she has been approached "countless times" by girls and their parents who tell her how much the film affected them. "Particularly the mothers of young girls will say, 'My daughter decided to do something because she saw Blue Crush and now she's trying to fulfill her dream.' It's the most fulfilling feeling in the world to me," said Bosworth.
She also dished up some advice for the new actresses who will be cast in the reboot. As someone who had "never touched a surfboard" before accepting the part of ambitious surfer Anne Marie, Bosworth learned that "you have to maintain an extreme level of patience, an extreme level of determination." Ultimately, she advised the newcomers to not give up when learning the ropes (or the waves, in this case). 
NBC's take on Blue Crush will be a drama series that "tells the story of female empowerment and ambition in the world of Hawaii's North Shore," centering around a surfer who, after experiencing a tragic accident, attempts to revive her career and bring back pride to her community. But her efforts may be thwarted, as the locals are faced with danger at the hands of dangerous surf politics and encroaching commercialism. 
Hannah Schneider (Reign) is attached to write and executive produce. Imagine TV's Brian Grazer and Francie Calfo will executive produce as well, with Jillian Kugler is on board to oversee for Imagine TV.
In the original Blue Crush, Bosworth starred alongside Sanoe Lake and Michelle Rodriguez Lena Olin and Eden, respectively. Written by Lizzy Weiss and John Stockwell, Blue Crush took home $51.8 million in box offices across the globe, and featured a laundry list of cameo appearances from surfers like Megan Abubo, Rochelle Ballard, Layne Beachley, Tom Carroll, Bruce Irons, Coco Ho, Brian Keaulana, Keala Kennelly, Carol Anne Philips, Jamie O'Brien, and Makua Rothman. 
Here's a plot synopsis for 2002's Blue Crush: "Nothing gets between Anne Marie and her board. Living in a beach shack with three roommates including her rebellious younger sister, she is up before dawn every morning to conquer the waves and count the days until the Pipe Masters surf competition. Having transplanted herself to Hawaii with no one's blessing but her own, Anne Marie finds all she needs in the adrenaline-charged surf scene... until pro quarterback Matt Tollman (Matthew Davis) comes along."
Since the Blue Crush reboot appears to be in the early stages of development, with no release date or cast set at the time of writing, it remains to be seen whether Bosworth will actually be a part of it. (But anything can happen, right?)