The Classic Literary Adaptation Starring Cobra Kai's Ralph Macchio You Likely Forgot About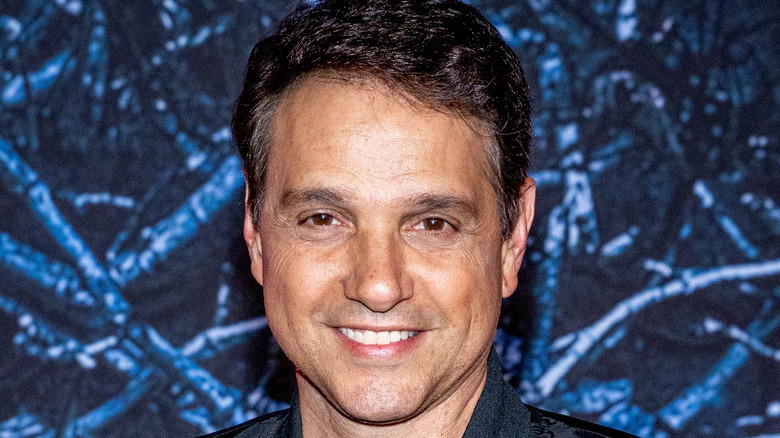 Roy Rochlin/Getty Images
Ralph Macchio's most famous role from his long career as an actor, both as a child and an adult, is arguably still Daniel LaRusso in "The Karate Kid," and with good reason. The movie was a massive hit at the box office (via Box Office Mojo) and spun off sequels, a 2010 remake, and a Netflix streaming series. "Cobra Kai," with Macchio and William Zabka reprising their roles as Daniel and Johnny Lawrence, respectively, has now drawn a whole new generation of viewers into the story of "The Karate Kid" since it premiered in 2018.
But even if his early performance as Daniel has defined much of his career, Macchio has worked steadily in film and television as a versatile, reliable character actor. He's appeared in smaller projects like "A Good Night to Die," as well as "My Cousin Vinny" and "Psych: The Movie." Macchio has also taken recurring roles on shows like "Eight Is Enough" as Jeremy Andretti, "Ugly Betty" as Archie Rodriguez, and "The Deuce" as Officer Haddix.
In fact, the actor has racked up over 50 acting credits at this point, so it's easy to forget the key role he played in this classic 1980s film.
He was the abused greaser Johnny Cade in The Outsiders
A year before "The Karate Kid" hit theaters, Ralph Macchio was in a much grittier, darker teen film that assembled some of the best young actors of his generation. In addition to Macchio, "The Outsiders," Francis Ford Coppola's 1983 adaptation of the celebrated S.E. Hinton novel, co-stars C. Thomas Howell, Matt Dillon, Patrick Swayze, and Rob Lowe alongside Emilio Estevez and Tom Cruise. Macchio plays Johnny Cade, part of a gang of Oklahoma "greasers" whose encounter with some wealthier kids, called "Socs," leads to tragedy.
The actor told Parade in 2017 that he had loved the book and thought he fit the character description: "I always felt [Johnny Cade] sounded like I looked. Big puppy dog eyes, dark hair. He was the runt. I was never the biggest guy in class. But I didn't come from his backstory by any stretch." After getting cast, he felt intimidated by the other actors, many of whom already knew each other. He admitted to feeling like an outsider on set himself.
However, Macchio did love improvising with the ensemble cast and at Coppola's suggestion, used method acting techniques to get into Johnny's character, including sleeping outside. He described the experience as revelatory: "Sort of realizing what was in my mind's eye when I was 12 and then portraying it and creating that world...That's as good as it gets."