Matt Casey's Best Storyline On Chicago Fire
One of the great things about social media is that it provides a forum to look into the hearts and minds of audiences who consume entertainment. It gives people a chance to bond over not just their favorite shows but their favorite characters and storylines as well. When it comes to popular network dramas like "Chicago Fire," fans are particularly chatty about their favorite storylines, especially when it comes to overwhelmingly popular characters like Matt Casey.
Casey was played by none other than Jesse Spencer (of "House" and "Neighbours" fame) for a decade before finally leaving the show. During his character's 200-episode run, he experienced several compelling storylines that fans still talk about. Casey fell in and out of love several times — sometimes tragically, like the time his fiancee Hallie (Teri Reeves) was murdered. He saved countless civilians from dangerous situations, but his love for his community didn't stop there. Between attending school graduations to running for Alderman, he was definitely the paladin of Firehouse 51. But his most profound storyline of all — the one that fans just can't seem to get out of their heads — reaches all the way back to the show's very beginnings.
Fans still can't stop talking about his feud with Voight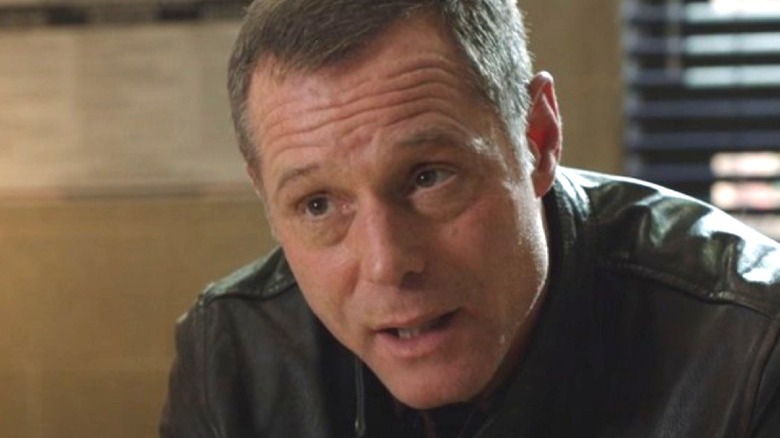 NBC/Peacock
In Season 1, Casey had some harsh run-ins with a crooked cop named Voight (Jason Beghe). Voight's son, Justin (Joe Sinopoli), drove home drunk one night and caused an accident that left the other driver paralyzed. Casey was willing to testify to ensure that Justin was held accountable for his actions, but Voight was on a mission to get him to recant. It started with simple bribery, escalated to threats of violence against Casey and his fiancee, and culminated in Voight getting arrested in a sting operation when he tried to hire an assassin to do...something very, very bad to him. Although Voight has been back on "Chicago Fire" many times since then, other than some lingering (and completely understandable) animosity from Casey, they never really followed it up.
Fans can't stop talking about this dramatic and compelling storyline — largely because of how much they love to hate Voight's early days on the Chicago One franchise. Reddit user Awkward-Macaroon-819 was particularly upset about how Vought "tried to put a hit out on a Chicago Fire Fighter [Casey] for doing his job. No excuse for that. He was evil until the writers reworked his character." Even Twitter chimed in, with othvampire hyping it up as one of their favorite storylines from Season 1. And it left such a lasting impression on Gisi151 that they still feel weird seeing the two actors appear in the same scene together many years later. That's some long-lasting bad blood!