Whatever Happened To SmartWheel After Shark Tank?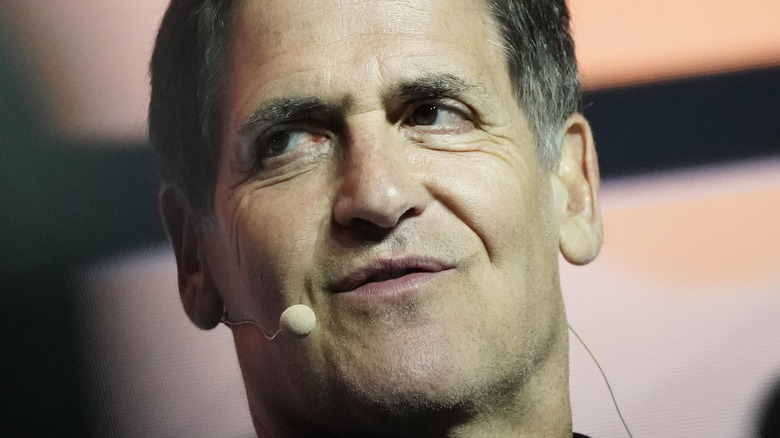 Bloomberg/Getty Images
Zooming their way on Season 4, Episode 16 of the hit ABC reality series, "Shark Tank," was a young group of innovators known as The Inventioneers (via IMDb). The team, ages 12 to 18, went on to pitch their potentially life-saving product, the SMARTWheel. The SMARTWheel is a product that builds good driving habits for teens getting on the road for the first time. The product itself is a smart cover that snaps onto your car steering wheel and lets off a warning system when it detects that the driver is not handling the steering wheel correctly (per SMARTWheel).
The team went to the sharks looking for an investment of $100,000 for a 15% stake in their company, with the funds going towards further production, as they only have a prototype available, according to SEOAves. The team proved that their invention had some chance of success, having it involved in a study at the Massachusetts Institute of Technology (MIT) and even getting an endorsement from then-President Barack Obama, noted PR Newswire. Daymond John, Barbara Corcoran, and Kevin O' Leary back out for their own reasons, but Robert Herjavec and Mark Cuban team up, going for a deal of $100,000 for 30% of the business. With no other offers, the Inventioneers take the deal. Now, nearly a decade after their win, how have things been moving along for the young entrepreneurs?
The company has put on the brakes from advancing much further
The Inventioneers would fail to close a deal with Robert Herjavec and Mark Cuban. While there is no concrete reason given, the company's site does state that they feel leaving the sharks allowed them to get the product out faster. This could imply that the sharks wanted to do more testing on the product before getting it out to the public, which would make sense with Cuban on board, who's a stickler for minimizing risks (via Creative Live).
In 2015, the team opened an Indiegogo page to receive crowdfunding, with the intent of earning $50,000 for their company. With promises of delivering the product out by the summer of 2015 and additional perks to come out in the fall and winter, there was a lot riding on the campaign to work out. Sadly, it proved unsuccessful, as the campaign yielded only a little more than $2,000 from 39 backers. With little in the way of updates, many backers were upset, with one even feeling "ripped off."
Despite being featured on other media outlets such as Today and MSNBC, SMARTWheel remains mostly quiet. Their last social media updates on Facebook and Twitter came out in April 2019 and there still have yet to be any products available to the public.