Some Big Bang Theory Fans Have Strong Feelings About Penny And Leonard's Wedding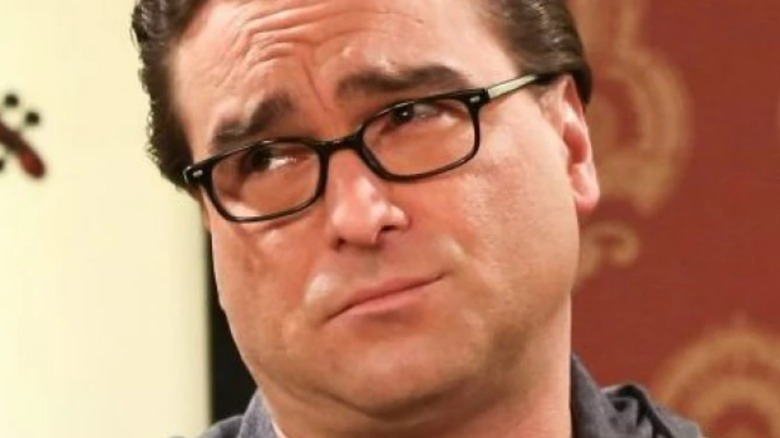 CBS
For as often as "The Big Bang Theory" led viewers to believe it was a straightforward sitcom full of nerd talk, chuckle-worthy jokes, and celebrity cameos, those weren't all it had to offer. Though it didn't always take center stage during its run from 2007 to 2019, romance is woven into the DNA of the show. The best example of this is the complicated relationship between Penny Teller (Kaley Cuoco) and Leonard Hofstadter (Johnny Galecki), which saw them break up and make up several times over before finally tying the knot during Season 9.
Following their engagement in the Season 7 episode "The Gorilla Dissolution," Penny and Leonard finally get married in the Season 9 episode "The Matrimonial Momentum." The ceremony took place in Las Vegas, Nevada, with the rest of the "Big Bang Theory" crew watching via an online stream. While this is a feel-good moment, Sheldon Cooper (Jim Parsons) and Amy Farrah Fowler's (Mayim Bialik) own relationship problems, as well as something Leonard did that launched a storyline that left fans seeing red, quickly overshadow it.
All in all, in hindsight, some fans of "The Big Bang Theory" believe that Leonard and Penny's wedding wasn't the moment it should've or could've been. Here's why they feel so strongly this way.
Some fans think Penny and Leonard got the short end of the wedding storyline stick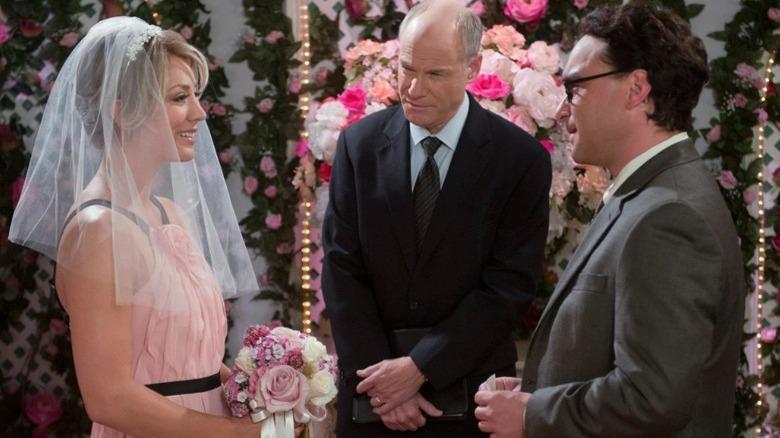 CBS
Redditor u/Legitimate_Unit_9210 voiced their frustration over how Penny and Leonard's wedding played out, and as it turns out, they aren't the one "Big Bang Theory" fan who didn't care for its depiction. "It's a sitcom cliche to ruin peoples big days. I don't like it . It's supposed to be funny but it's just sad," said u/A1steaksauceTrekdog7, summing up many others' complaints about the event. In the eyes of some, even their second ceremony to renew their vows didn't live up to expectations. The fact that Sheldon and Amy and Howard Wolowitz (Simon Helberg) and Bernadette Rostenkowski (Melissa Rauch) later had better weddings only made their irritation worse.
Evidently, Leonard and Penny's wedding didn't strike the right cord with some "Big Bang Theory" fans, but what did Johnny Galecki and Kaley Cuoco think about it? In the case of the former, he told Access that he was happy it finally happened. Doing so marked a new era for Leonard and Penny that gave him and Cuoco a chance to portray their dynamic in a new, fun way. As for Cuoco, she expressed similar sentiments to Access, noting the storyline potential it held. At the same time, neither spoke on the ceremony itself and how it ultimately unfolded or Leonard and Penny's ensuing conflict.
Penny and Leonard's marriage is a landmark moment in the "Big Bang Theory" canon that took a long time to come to fruition. If only it didn't leave some fans of the long-running sitcom so disappointed once they finally got to see it.