The Penny And Leonard Storyline On The Big Bang Theory That Had Fans Seeing Red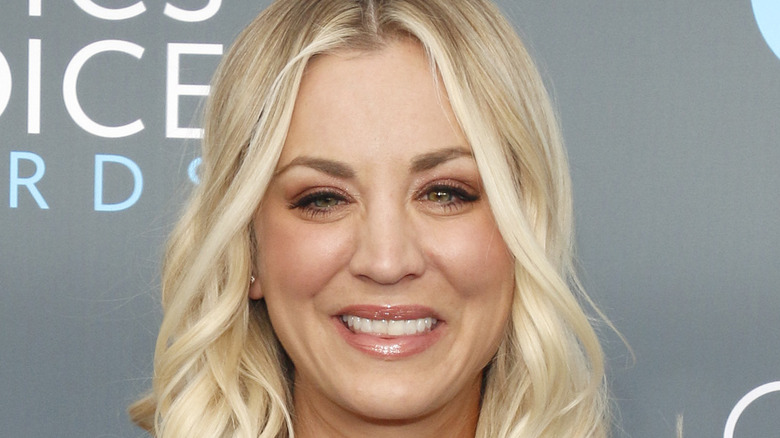 Tinseltown/Shutterstock
The hit comedy sitcom "The Big Bang Theory" tells the story of a friend group made up of various scientists who live a life in which geek culture is used as a jumping-off point for comedy and obsessing over comics is a necessary personality trait for their jobs. Their lives are somewhat led off the usual course when an attractive actress-slash-waitress, Penny (Kaley Cuoco), moves in across the hall from the apartment shared by the two physicists. Fast-forward through 12 seasons of quirky one-liners, laugh tracks, and many random whiteboard equations, and the waitress and the scientists have all become one big, tight-knit group.
As the series develops, what began as one of the physicists being too nervous to talk to his new neighbor develops into the "geek" from across the hall, Leonard Hofstadter (Johnny Galecki), and the once actress-slash-waitress, Penny, getting married — but not before their relationship experiences a whole sequence of ups and downs throughout each season. While more than a few scenarios in "The Big Bang Theory" haven't aged well, one particular situation between Leonard and Penny still has fans feeling frustrated.
Leonard cheated on Penny and fans hated it
In the Season 8 finale of "The Big Bang Theory," Leonard tells Penny that he kissed another woman. To make matters worse, he drops the news while they're on their way to Las Vegas planning to get married, making for a very awkward situation. Turns out, this storyline didn't sit well with fans of the show, so much so that u/Happy-Spring-8860 started an entire Reddit thread by asking the question, "Does anybody else hate the storyline of Leonard cheating on Penny?" The thread quickly gained traction, with u/angelamartini expressing that they almost gave up on the series: "It came out of absolutely nowhere and disappeared as quickly as it started. And it just wasn't funny or enjoyable to watch."
The relationship between the two has always been somewhat controversial among fans — some see the pair as completely wrong for each other given their constant on-again-off-again status. In a 2012 interview with The Hollywood Reporter, executive producer Steve Molaro defended Penny and Leonard's relationship, saying, "I don't know if they're made for each other, but I think that Leonard and Penny help make each other into the people that they'd like to be."
Reddit isn't the only place where fans expressed their dislike for the storyline either. On Twitter, @JessicaEllen94 wrote, "​​Have they seriously just written into the finale of 'Big Bang' that Leonard cheated on Penny? There is no hope." Overall, it seems the shock of his confession was too much for some fans to handle.