What The Big Scene Between El And Max Could Mean For Stranger Things 5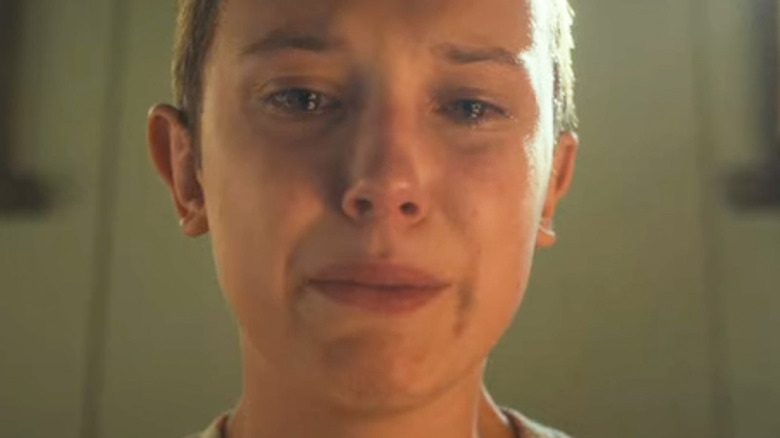 Netflix
Since the end of "Stranger Things" Season 4, Part 1, fans have been speculating that one or more major characters might die in Part 2. Co-creator Ross Duffer threw fuel on the fire in an interview with Variety, saying Season 4 is "a darker season and the kids are no longer kids. And there's sort of an ominous feeling that things might not go well." Now that Season 4, Part 2 has arrived, we know he wasn't bluffing.
In Episode 9 of Season 4, things definitely didn't go well for Eddie Munson (Joseph Quinn), who was taken down by a small army of Vecna's (Jamie Clayton Bower) killer bats. Max Mayfield (Sadie Sink) would have been the next major character to die if a group effort hadn't subdued Vecna momentarily and had Eleven (Millie Bobby Brown) not revived Max with her powers. Max did end the episode in a coma and with plenty of broken bones, however, and there's certainly no guarantee that she will survive.
She and Eleven have developed a very close connection throughout Seasons 3 and 4, and Eleven spent a good amount of time inside Max's mind trying to protect her from Vecna. The Season 4, Part 2 finale also included two very important interactions between Max and Eleven that gave some hints about what could come in "Stranger Things" Season 5.
Eleven enters Max's mind and finds nothing there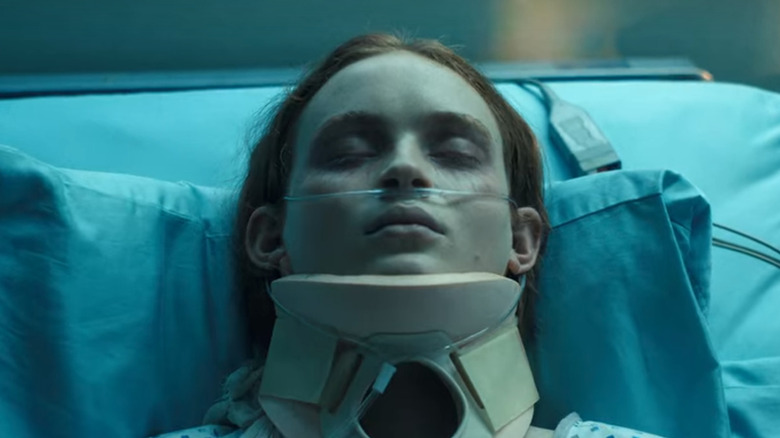 Netflix
When Eleven first arrives in the hospital room where Max lies unconscious, she briefly grabs Max's hand and the scene cuts away after a few seconds of silent nothingness. Later, when Eleven is cleaning the cabin she shared with Jim Hopper (David Harbour), she finds a glass Coke bottle she and Max had used to play spin-the-bottle. She gives the bottle a wistful twirl and we flash back together to the hospital to finish our peek into Max's mind, where the only thing Eleven finds is an empty black void.
It could simply be that Max is brain dead and her memories and experiences are gone forever — many Twitter users suspect as much. Given that she was the fourth death Vecna needed to fulfill his master plan and breach the gates that ripped wide open later in the episode, it would be safe to assume that Max is truly gone. It could also be that Vecna has her soul and only her body remains in that hospital bed.
It might not seem likely that showrunners would bring Max back from the dead only to take her away again, but her empty vessel gives them some great storytelling options for Season 5. Perhaps Vecna can find a way into her body unsuspected or command her soul to do his bidding in his world and/or ours. But regardless of which path they choose for Max, the "Stranger Things" writers certainly have a large blank slate on which to tell the rest of her story.