How Stranger Things 4 Will Flip The Script On The Villain In Volume 2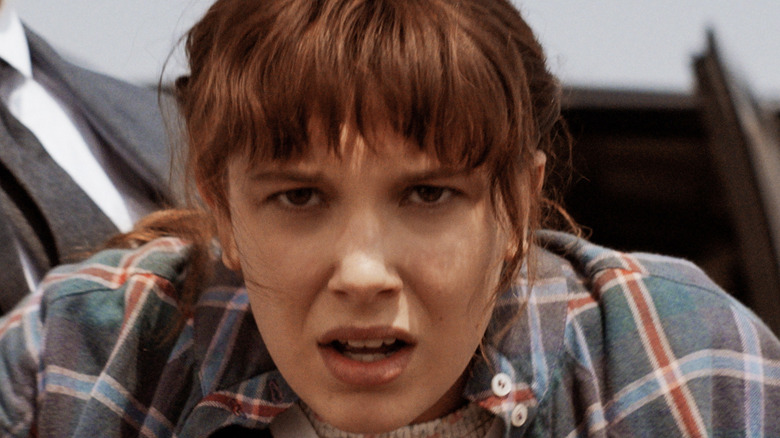 Netflix
The following article contains spoilers for "Stranger Things" Season 4, Volumes 1 and 2.
After a thrilling Season 4, Volume 1 debut, "Stranger Things" fans are left waiting for the final half of the season. In Volume 1, our familiar cast of Hawkins, Indiana, natives were split up into several groups by fate and circumstance. But the eternal enemy opposing them is, as always, the Upside Down and its horrifying menagerie of creatures. 
In Volume 1, the crew is introduced to Vecna, the psychic remnants of telekinetic child murderer Henry Creel (Jamie Campbell Bower), who has been killing teenagers to gain strength and a foothold in the workaday world ever since El (Millie Bobby Brown) blasted him into the Upside Down while she was held captive as part of the Nina Project. Vecna is an uncommonly strong creature with an uncommon thirst for murder, and it seems that only El has enough power to rid the world of his presence for good. But her friends aren't about to let El do that alone.
How in the world will the group of ordinary teenagers manage to tackle Vecna's pernicious brand of wickedness? A recent interview with "Stranger Things" creators Matt and Ross Duffer revealed that the second part of Season 4 will show viewers how that happens.
Volume 2 will be all about the heroes fighting back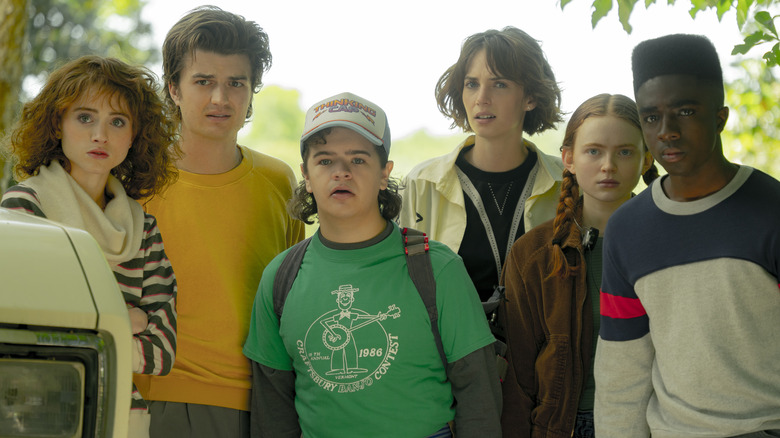 Netflix
In an interview with Empire Magazine, Ross Duffer declared that his characters — much like the central figures in the 1987 vampire film "The Lost Boys" — will team up to bring Vecna down. Like the Frog brothers, Edgar and Alan (Corey Feldman and Jamison Newlander) and Sam Emerson (Corey Haim), they're up against odds that look pretty unsurmountable from the outside. 
With that in mind, it's perhaps not surprising that the Hawkins gang has a similar level of confidence — after all, they've fought back against some majorly evil opponents over the past three seasons and always managed to come out on top. "It's fun to see people come up with a plan and try to outsmart the villain. That's what Volume 2 is about. But of course, not everything goes to plan..." Ross told Empire. 
Matt Duffer added that the series' final episode will be filled with SFX shots, a higher number than they used for Season 3 of the program. His brother Ross chimed in, teasing an hour-long stretch in that episode with non-stop action. "It's the most complicated thing we've ever attempted to do," he continued. "[It's] all tension and dread, with a run-time that would be long even for a movie. Then –- well, everything goes to hell ..."
Sounds like fans are going to be in for a whale of a time when Season 4, Volume 2 of "Stranger Things" drops on July 1.