Warner Bros. Launches Wonder Woman Oscars Campaign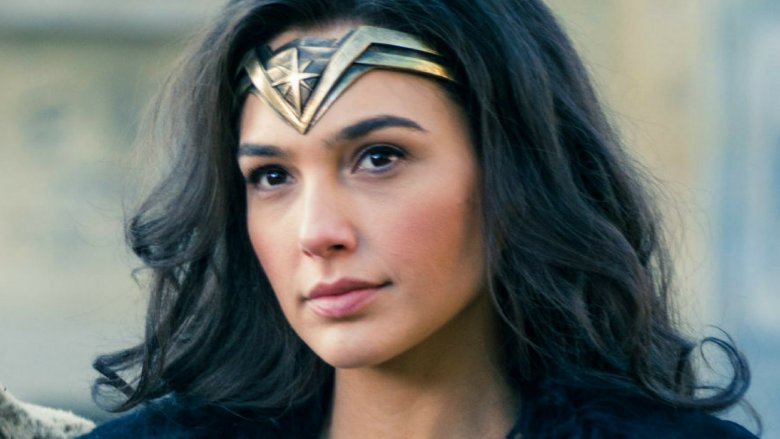 Warner Bros. is looking to catapult Wonder Woman straight to the Oscars. The studio recently launched a For Your Consideration webpage for the film, showing that they are going full steam ahead in trying to get director Patty Jenkins, star Gal Gadot, and more to the upcoming ceremony.
Wonder Woman starred Gal Gadot as Diana, a princess of the Amazons trained to become an unconquerable warrior on the sheltered island paradise on which she was raised. When an American pilot (Chris Pine) crashed on the shores of her homeland and told her of a massive conflict raging in the outside world, Diana left her home, convinced she can stop the threat. Fighting alongside man in a war to end all wars, Diana was able to discover her full powers... and her true destiny.
Wonder Woman had a heroic run at the box office. The film was initially projecting to perform alongside the first outings of Marvel's Thor and Captain America franchises, but it far surpassed those $65 million predictions with a $100.3 million opening weekend. It continued to build from there, avoiding the dreaded second week DC drop and going on to become the highest grossing film in the DCEU to date.
Wonder Woman performed well at more than just the box office. The film quickly earned the love of critics, and currently holds one of the highest Rotten Tomatoes scores for a superhero film. The movie was buoyed through superb word of mouth and social media conversation, with excitement of having a female-led superhero film on the big screen spreading throughout the world.
Rumors started to swirl of Warner Bros. planning a massive awards season campaign for Wonder Woman shortly over the summer, with reports saying they were really pushing for the film to earn a Best Picture nomination and for Jenkins to earn a Best Director nod. She would be the first to earn the honor for a comic book movie, with even Christopher Nolan failing to earn a nom for The Dark Knight.
The For Your Consideration page gives a deeper look at their aims. They have listed the film as in consideration for all categories, but highlighted best picture, best director, best adapted screenplay, and best actress. They also put Robin Wright (Antiope), Connie Nielsen (Hippolyta), and Elena Anaya (Dr. Maru) in consideration for best supporting actress and Chris Pine (Steve Trevor), David Thewlis (Sir Patrick), Danny Huston (Ludendorff), and Ewen Bremner (Charlie) in consideration for best supporting actor.
Warner Bros. also put the movie forth in a number of technical categories, including best cinematography, best production design, best film editing, best costume design, best visual effects, best sound mixing, best sound editing, best make-up and hairstyling, and best original score. The company has also launched For Your Consideration pages for Blade Runner 2049, Dunkirk, and The LEGO Batman Movie.
The Oscar nominations will be announced on Jan. 23, 2018, while the ceremony will air on March 4, 2018 on ABC.