This Seinfeld Star Got Recognized In The Jungles Of Bali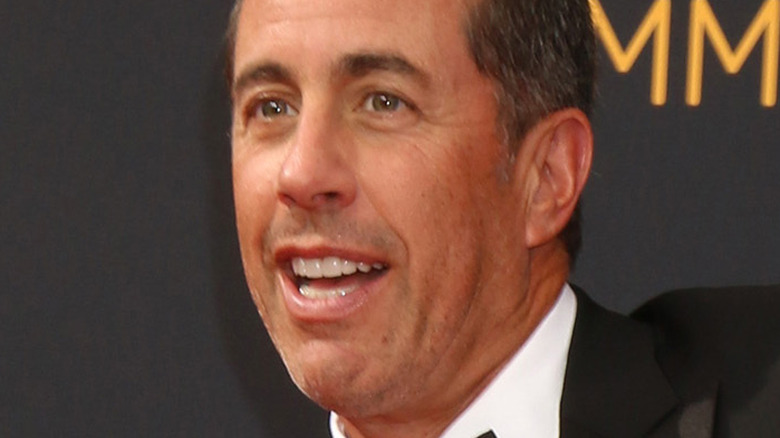 Kathy Hutchins/Shutterstock
Celebrities know what they're getting into when they aim for fame, right? Making your career on large and small screens — and promoting yourself so you can continue — means giving up a certain amount of personal privacy. People are going to know your business. They're going to recognize you out on the street. That's especially true if you happen to be a cast member on "Seinfeld," one of the most popular sitcoms of all time. But shouldn't even a star be able to get away for a vacation now and then, without fear of the paparazzi or fans seeking selfies and autographs to post online?
Maybe that's the hope some household name celebrities harbor. But for one "Seinfeld" star, even the jungles of Bali weren't far enough away from the spotlight to avoid being recognized. With four main cast members sharing top billing on "Seinfeld" (that's Jerry Seinfeld, Julia Louis Dreyfus, Jason Alexander, and Michael Richards, for fans who need reminding), plus a delightful selection of side characters and guests, it may be difficult to guess who it was. Don't worry — we've got the scoop.
Wherever he goes, Michael Richards will always be Kramer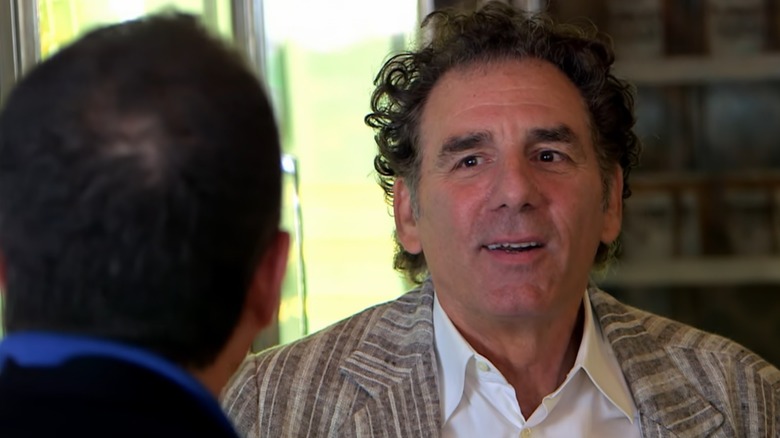 Netflix/Crackle
Although we don't hear much from Michael Richards these days, in 2012, he did appear on a Season 1 episode of Jerry Seinfeld's webseries "Comedians in Cars Getting Coffee." After being whisked around by his former co-star in a 1962 VW bus, Richards was horrified when Seinfeld pulled up to a café for the coffee portion of the show. "Are we really going in there? Are you serious? All these people?" Richards proclaimed. "We can't just walk in there going, 'Hi, we're not normal people.'" A story he told Seinfeld later in their conversation illuminated his apprehension.
Richards described taking a vacation to Bali, the idea being to get away from the world for a while. But that wasn't how things turned out. As he told Seinfeld, Richards was deep in the jungle when he came across some people who lived there. It wasn't the sort of environment where one might expect to find legions of fans excited about a TV show focused on four self-centered singles in Manhattan. But suddenly, Richards heard the name Kramer being shouted between them. 
It's certainly an odd sight to imagine, but Richards' comments on the character that clearly made him famous worldwide illustrate that perhaps, it actually makes perfect sense. "I could have played Kramer for the rest of my life," Richards said. "That character would fit into any situation. There was a great universality to the soul of that character."